First Batch of Foundation Piles In at Beatrice OWF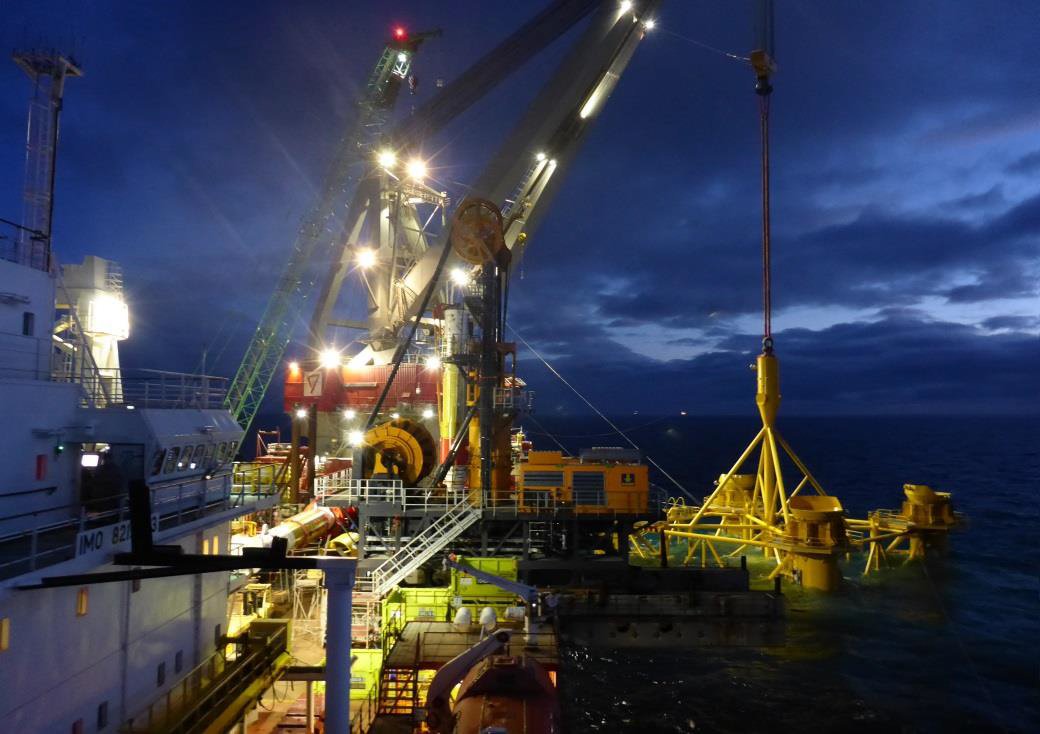 Seaway Heavy Lifting (SHL) installed the first cluster of foundation piles at the Beatrice offshore wind farm site on 2 April, according to the Beatrice Offshore Wind Limited's (BOWL) social media pages.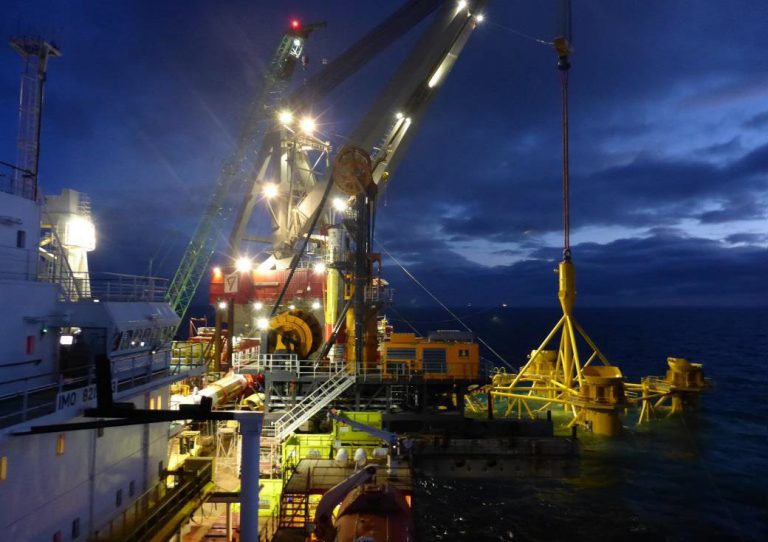 BOWL announced the start of piling works on 27 March in its Notice to Mariners. After arrival at the site on 1 April, the Pile Installation Frame (PIF) was installed at the seabed and the piles were then driven to final penetration, SHL said via social media.
The work is being carried out by the heavy lift vessel Stanislav Yudin from the Port of Cromarty Firth in Invergordon, which SHL recently awarded with two contracts to support the installation of the 580MW offshore wind farm.
The vessel arrived at the port last week, marking the start of the Beatrice offshore wind farm construction.
The GBP 2.6bn offshore wind project has been given the green light for construction by the owners SSE (40%), Copenhagen Infrastructure Partners (CIP) (35%) and Red Rock Power Ltd. (25%) after reaching Financial Close on 23 May 2016.
The wind farm is being developed with a tier 1 supply chain comprising SHL, Subsea 7, Nexans and Siemens. The 84-turbine facility is scheduled to be fully operational by 2019.