SHL Picks Port of Cromarty Firth for Beatrice Works
The Port of Cromarty Firth in Invergordon has been awarded two contracts by Seaway Heavy Lifting (SHL) to support the installation of the 580MW Beatrice offshore wind farm in the Outer Moray Firth.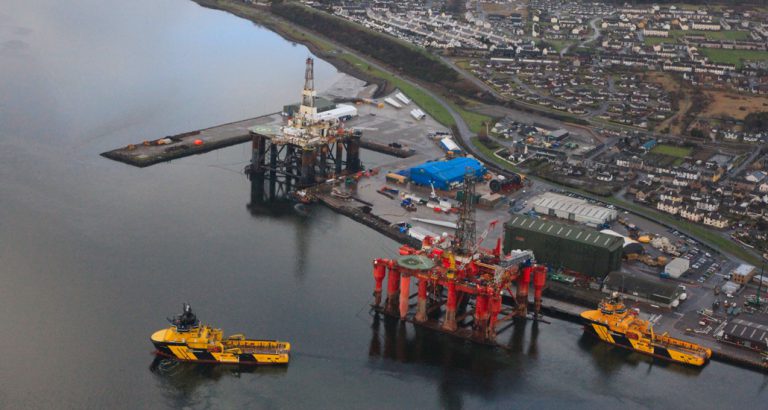 The first of the two new contracts is for berth and laydown space and the second is for office space at the port. Work will commence during the second quarter of 2017 and the installation activity is scheduled for 2017 and 2018.
Alone, these two renewables contracts are worth approximately 10% of the port's annual turnover.
The project will utilise the port's newest development, Berth Five, which was a proactive investment of GBP 25 million made by the port to attract more work from the renewables sector.
Danny Sprangers, Project Marine Coordination Manager from SHL said: "Port of Cromarty Firth was a natural partner. The Port is perfectly positioned geographically for the Beatrice Offshore Windfarm, and the companies based around the Port have the skills and expertise we need to fulfil this project. By choosing a Trust Port as our partner, this project will deliver benefits to the Port's wider community through future reinvestment."
The GBP 2.6bn Beatrice Offshore Windfarm Ltd (BOWL) project has been given the green light for construction by the owners SSE (40%), Copenhagen Infrastructure Partners (CIP) (35%) and Red Rock Power Ltd. (25%) after reaching Financial Close on 23 May 2016.
The wind farm is being developed with a tier 1 supply chain comprising SHL, Subsea 7, Nexans and Siemens. The 84-turbine facility is scheduled to be fully operational by 2019.
SHL has this week started offshore works at the site with the installation of the first piles for jacket foundations. AIS data shows that SHL's heavy lift vessel Stanislav Yudin is currently at the Port of Cromarty Firth.