Euskalforging to Supply Flanges for Navantia's EA1 Foundations
Euskalforging has signed a contract to supply flanges for 42 foundations which will support wind turbines at the East Anglia ONE offshore wind farm.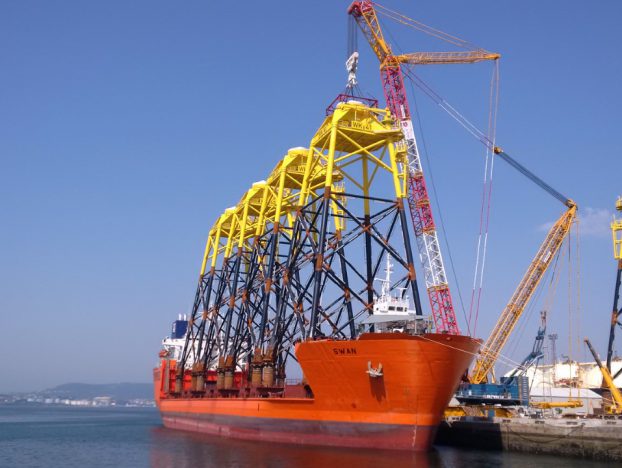 The company will roll, heat treat, machine and deliver 42 flanges with an outer diameter of ∅6.002mm that will be integrated in the foundations to be produced by Navantia-Windar joint venture. A spokesman from euskalforging said: "The production will be adjusted to meet the customer needs thanks to euskalforging flexible manufacturing set up with regular deliveries to their facilities."
East Anglia ONE will comprise 102 Siemens 7MW wind turbines mounted on three-legged jacket foundations. The remaining 60 jacket foundations will be delivered by Lamprell.
The GBP 2.5 billion wind farm is expected to be fully commissioned by 2020.
Euskalforging, which has participated in more than 30 offshore wind projects in the last few years, was recently awarded contracts for the supply of foundation flanges for the Aberdeen Offshore Wind Farm in the UK and Belgian Rentel offshore wind project.
Offshore WIND Staff