NASH Maritime Wins Consultancy Contract for Shelmalere Offshore Wind Farm
UK shipping, navigation, and maritime risk consultancy, NASH Maritime, has been appointed as a lead shipping and navigation consultant for the 1 GW Shelmalere offshore wind farm in Ireland.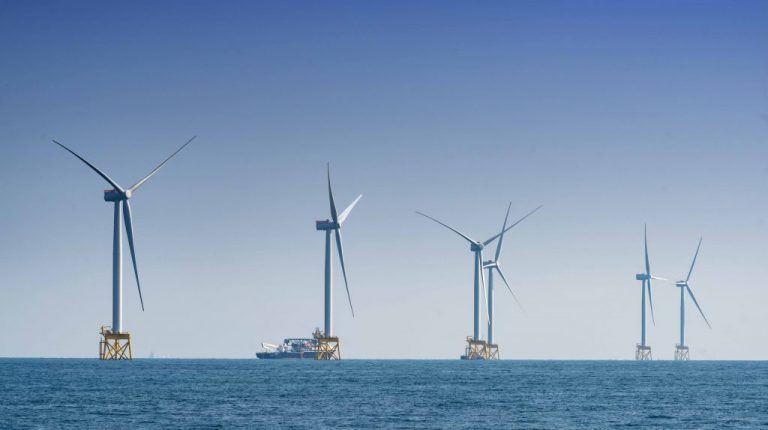 NASH Maritime, a part of the marine EIA team of Fehily Timoney and Company, Intertek, and MarineSpace, has been commissioned to undertake early design and development support, vessel traffic surveys, and the navigation risk assessment in support to the Environmental Impact Assessment (EIAR).
"Managing potential navigation impacts and risks is key to achieving successful coexistence with other sea users as offshore energy projects grow in scale and number. Our early appointment on this project, coupled with our extensive project portfolio across the Irish and Celtic Sea, places us well to work with the developer and stakeholders in developing the project and preparing the EIAR," Jamie Holmes, NASH Maritime Project Director, said.
According to NASH Maritime, the navigation risk assessment will be supported by vessel traffic surveys commencing this winter and stakeholder consultation which is already underway.
The Maritime Area Consent application for the Shelmalere offshore wind farm is expected to be submitted in early 2023 and the Planning Consent application following in 2024.
It is expected that the farm, once operational, could generate enough green energy to power the equivalent of nearly one million homes annually and will contribute to Ireland's Climate Action Plan target of 80 per cent renewable electricity by 2030.
The Shelmalere wind farm, located off the coast of the Counties Wicklow and Wexford, is part of a 3 GW pipeline of offshore wind projects being developed by the joint venture of DP Energy and Iberdrola.
The two other projects include the Inis Ealga wind farm on the south coast of Co Cork and the Clarus project on the west coast of Co Clare.
DP Energy said that at least two of the three potential 1 GW projects are expected to be operational between 2028 and 2030.
Follow offshoreWIND.biz on: