DP Energy, Iberdrola Consulting on EIAR Approach for 1 GW Irish Offshore Wind Farm
DP Energy and Iberdrola have published a scoping report for the environmental impact assessment report (EIAR) for their proposed 1 GW Shelmalere offshore wind farm in Ireland, to consult on the proposed scope of and methodology for use in the preparation of the project's future EIAR.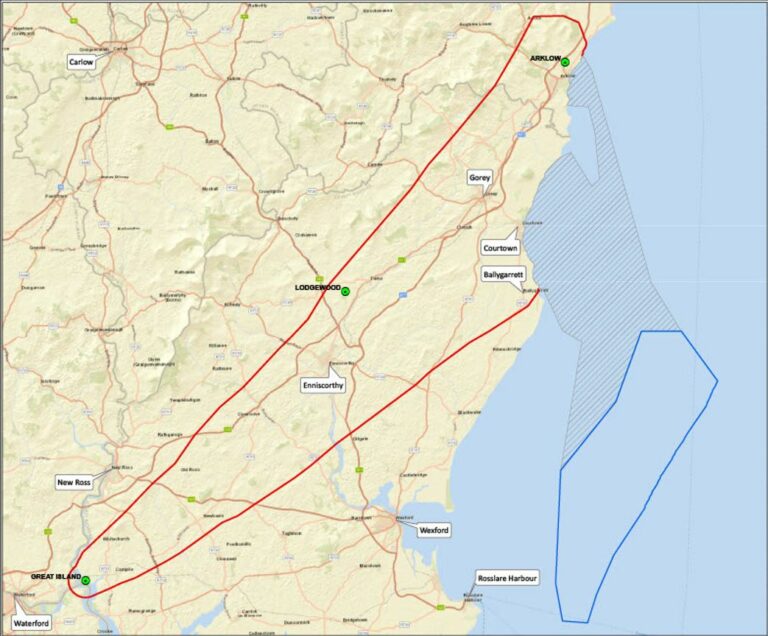 "Publication of the EIAR Scoping Report for Shelmalere Offshore Wind Farm is a significant milestone on the path to eventual preparation of a Development Consent Application for the project, supported by a robust and fitting EIAR. We very much look forward to engaging with all project stakeholders on the proposed approach to the EIAR set out in this EIAR Scoping Report", said Edwina White, DP Energy's Consenting and Environment Manager.
The EIAR will outline the potential effects that the proposed project, if carried out, could have on the surrounding onshore and offshore environment.
The EIAR will be delivered by Fehily Timoney and Company, together with MarineSpace and Intertek, after the Shelmalere partners appointed the companies earlier this year for the work.
The report will look at the full project lifecycle from site investigations to construction as well as operation and eventual decommissioning of the offshore wind farm, proposed to be built off the coasts of Wicklow and Wexford.
The bottom-fixed offshore wind project is currently in an early development stage, with ecology surveys underway and site investigations being planned.
The Shelmalere wind farm is part of a 3 GW pipeline of offshore wind projects that DP Energy and Iberdrola have in Ireland after entering into a joint venture in February 2021.
Once operational by 2030, the offshore wind farm could generate enough green energy to power the equivalent of nearly one million homes annually and will contribute to Ireland's Climate Action Plan target of 80 per cent renewable electricity by 2030, DP Energy said.
Follow offshoreWIND.biz on: