Ocean Winds and Bord na Móna Strike Up Offshore Wind Partnership in Ireland
Ocean Winds and Bord na Móna have launched a new offshore wind partnership in Ireland at an event with Leo Varadkar, Tánaiste and Ireland's Minister for Enterprise, Trade and Employment in Dublin.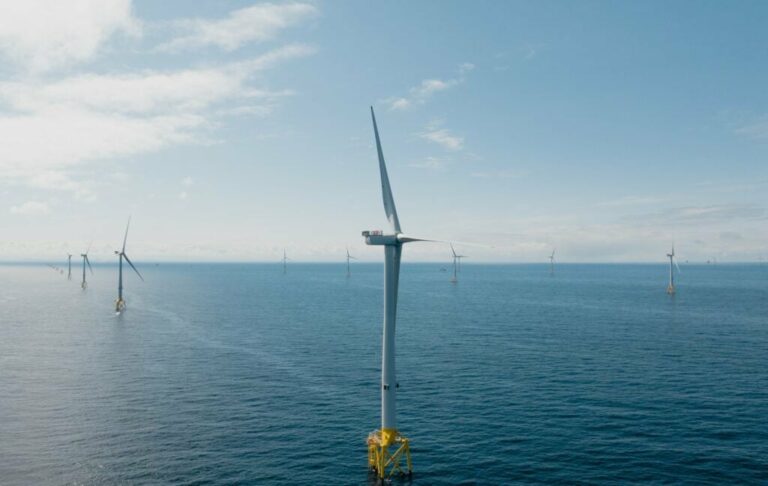 The long-term, exclusive partnership will see Ocean Winds and Bord na Móna, one of Ireland's oldest semi-states working at the forefront of energy technology, co-own, identify, and develop offshore wind energy opportunities around the coast of Ireland.
The joint venture initially incorporates two potential projects, Réalt na Mara, off the coast of Dublin and Wicklow, and Celtic Horizon, off the coast of Wexford and Waterford.
Engagement on both projects with local communities, stakeholders and the fishing industry is currently underway. The projects have the potential to generate up to 2.3 GW of clean and renewable electricity to power up to 2.1 million homes by 2030.
The collaboration marks a significant step forward for Bord na Móna's commitment to developing clean energy resources.
"We have been developing renewable energy infrastructure since the early 1990s working with communities to deliver a range of lasting local and regional benefits," Bord na Móna Chief Executive Tom Donnellan said.
"Ocean Winds bring an incredible wealth of experience in developing and delivering offshore energy from around the globe. Together we will ensure that Ireland's vast untapped reservoir of offshore energy will be harnessed for the good of Irish society, the economy and the planet. The projects we will develop will be of such a large scale that Ireland will be able to rely on Irish energy sources and massively reduce dependence on foreign pollutants including gas and oil."
This offshore wind joint venture will specifically support Ireland in achieving the target of 7 GW of installed offshore wind capacity by 2030.
"The Irish Government recognises our geographic and climate advantages in terms of wind energy and is developing public policy proposals to support this," Leo Varadkar, Tánaiste and Minister for Enterprise, Trade and Employment, said.
"This joint venture is a momentous step towards our commitment to produce most of our electricity from renewable sources – up to 80% – by 2030. It also marks a new chapter in Bord na Móna's 90-year history in supplying energy to local communities across the island. Ocean Winds' international expertise and record of accomplishment is supporting Ireland to increase its offshore wind capacity. I look forward to this partnership helping to ensure a secure, sustainable, and cost-effective energy future for Ireland."
Ocean Winds, ENGIE and EDPR's joint venture dedicated to offshore wind energy, has a current portfolio of 14 offshore wind farms in seven countries, with 14.6 GW of gross capacity, including 1.5 GW already in operation.
"Ocean Winds is delighted to announce this joint venture today with Bord na Móna which we believe is the perfect pairing of our international expertise with Bord na Móna's long history working in local communities in Ireland," Grzegorz Gorski, COO of Ocean Winds, said.
"By working closely with local stakeholders OW aims to bring together communities and to support their development through ongoing engagement and investment with more than a decade's experience, OW has a strong track record of using our strength as global leaders in the renewables sector to create opportunities for local companies who want to expand and diversify into the emerging offshore wind sector."

ADVERTISE ON OFFSHOREWIND.BIZ
Get in front of your target audience in one move! OffshoreWIND.biz is read by thousands of offshore wind professionals daily.
Follow offshoreWIND.biz on: