CIP Targets Future Wind Development Offshore Vietnam with New Agreements
Copenhagen Infrastructure Partners (CIP) has signed three memorandums of understanding (MoU) with Vietnamese companies to accelerate the development of offshore wind projects and the supply chain in Vietnam.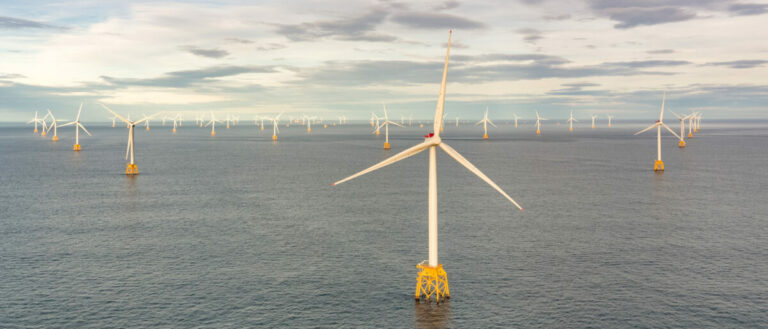 The agreements were signed with Xuân Cầu Holdings, PTSC M&C and Semco Maritime, and with Pacific Corporation JSC.
The signing ceremony was witnessed by The Crown Prince and Crown Princess of Denmark, His Excellency Nicolai Prytz, Danish Ambassador to Vietnam, Deputy Minister of Vietnam Ministry of Industry and Trade – Dang Hoang An, and Vice Minister of Planning and Investment – Nguyen Thi Bich Ngoc.
Under the MoU signed with Xuân Cầu Holdings, the two companies are working together to develop multiple GW of offshore wind projects in North Vietnam.
According to CIP, the collaboration agreement marks an important milestone for the collaboration journey between a local developer and an international offshore wind company towards establishing offshore wind in Vietnam and demonstrates the commitment to the energy transition towards the net-zero goal by 2050.
Through the MoU signed with PTSC M&C and Semco Maritime, CIP and its sister company Copenhagen Offshore Partners (COP) seek to supply offshore substations to CIP's offshore wind projects in Vietnam.
The Denmark-based company also aims to expand global cooperation with PTSC M&C and Semco Maritime by exposing them to opportunities for similar workstreams supporting CIP's activities in Taiwan, Japan, and other markets, to expand the potential for exporting further supply chain opportunities from Vietnamese and Danish business cooperation, CIP said.
The MoU with Pacific Corporation JSC was established to allow CIP/COP to work on their development projects to design and execute a solution where Vĩnh Tân Port could be utilised for construction activities and operational support during the lifecycle of offshore wind farms in Vietnam.
CIP said that the port is ideally situated to support projects in the south of Vietnam, such as the 3.5 GW La Gan offshore wind project that CIP is developing in Binh Thuan, and CIP and Pacific are planning to execute several projects from this base.
La Gan offshore wind project is planned to be built in two phases.
The first 500 MW to 600 MW is scheduled to be commissioned in the late 2020s due to the delayed approval of Power Development Plan 8 in Vietnam, while the remaining 3,000 MW would likely be added one or two years later, according to Stuart Livesey, CEO of La Gan Wind.
Follow offshoreWIND.biz on:
NOTE: The original article has been amended.