Vestas Rolls Out First 115.5-Metre Wind Turbine Blade
Vestas has manufactured and rolled out the first 115.5-metre blade built for the V236-15.0 MW™ offshore wind turbine prototype.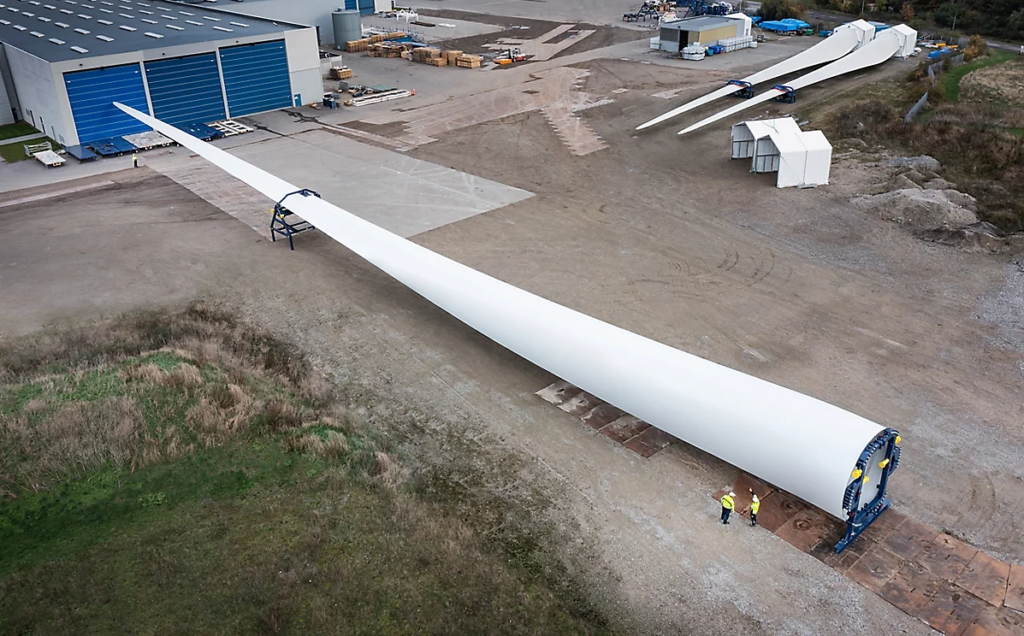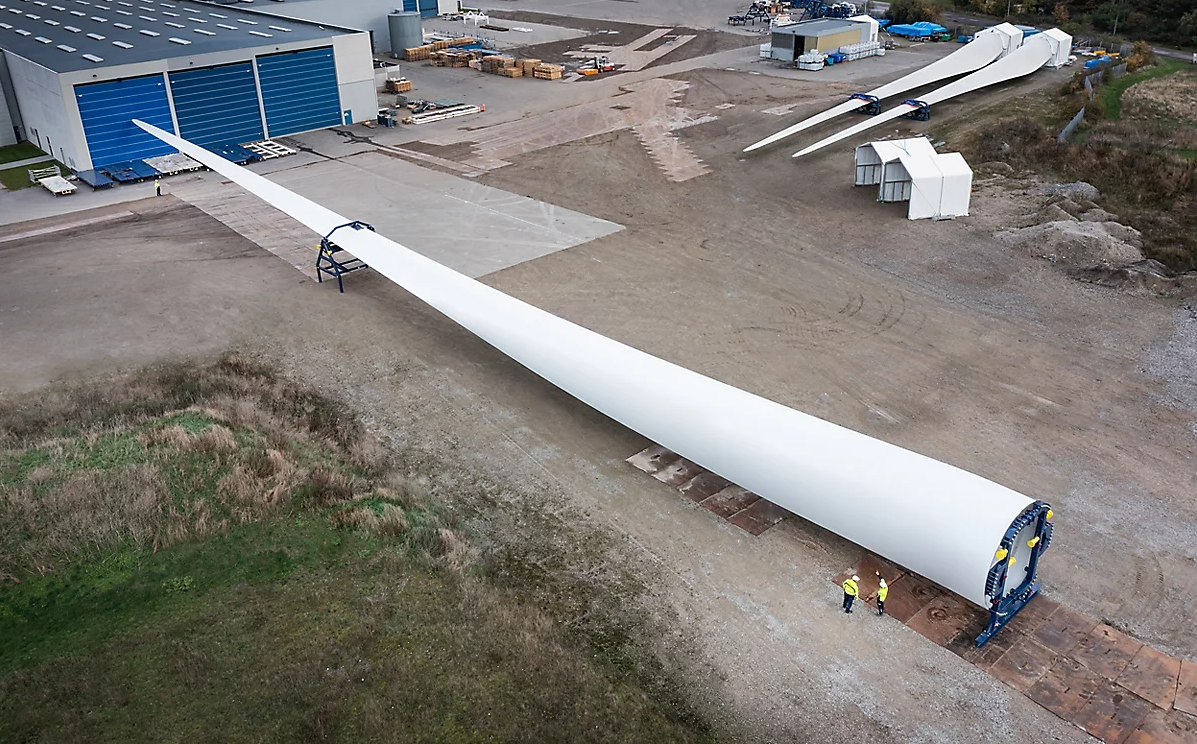 The blade was manufactured in Vestas' production facility in Nakskov, Denmark, using the mould which was built at the factory in Lem, Denmark.
The design of the blade has required an extension and retooling of the production facility at Nakskov, Vestas said, adding that the production of the remaining two blades is well underway.
"With the first V236-15.0 MW™ blade completed and the remaining two blades well underway, we are looking forward to installing the prototype at the Østerild National test centre in Western Jutland, Denmark. This is the culmination of many months of dedicated and hard work at the Nakskov factory and colleagues across the full Vestas value chain," said Chief Operations Officer at Vestas, Tommy Rahbek Nielsen.
Installation of Prototype Turbine to Start in November
One year ago, Vestas announced the completion of the blade mould. Since then, a mock blade and a test blade have been produced at the factory.
The on-time delivery of the first prototype blade marks another step closer to the prototype's installation which will start this November at the Østerild National test centre, Vestas said.
Back in August, Vestas completed the nacelle for the wind turbine prototype.
Stretching 280 metres into the air with a production output of 80 GWh/year, the prototype will be the tallest and most powerful wind turbine in the world once installed later this year, according to Vestas.
With a swept area exceeding 43,000 m2, one single V236-15.0 MW™ unit is capable of producing enough energy to power more than 20,000 households.
The turbine will have its offshore debut in 2024 at the Frederikshavn wind farm in Denmark.
In July last year, EnBW pre-selected Vestas to supply its 15 MW offshore turbines for the 900 MW He Dreiht project in the German North Sea and, a few months later, Equinor and bp named the company as the preferred turbine supplier for their 2.1 GW Empire Wind 1 and Empire Wind 2 projects in New York.
The model will also spin on the Atlantic Shores project off New Jersey, USA, the Inch Cape wind farm offshore Scotland, and the Baltic Power wind farm offshore Poland.
Follow offshoreWIND.biz on: