Sif Postpones Expansion Plans, Licenses Its Tech in South Korea
The Netherlands-based offshore foundations manufacturer Sif Group has postponed the final investment decision (FID), initially scheduled for this month, for the expansion of its offshore wind foundations manufacturing facility near Rotterdam in the Netherlands.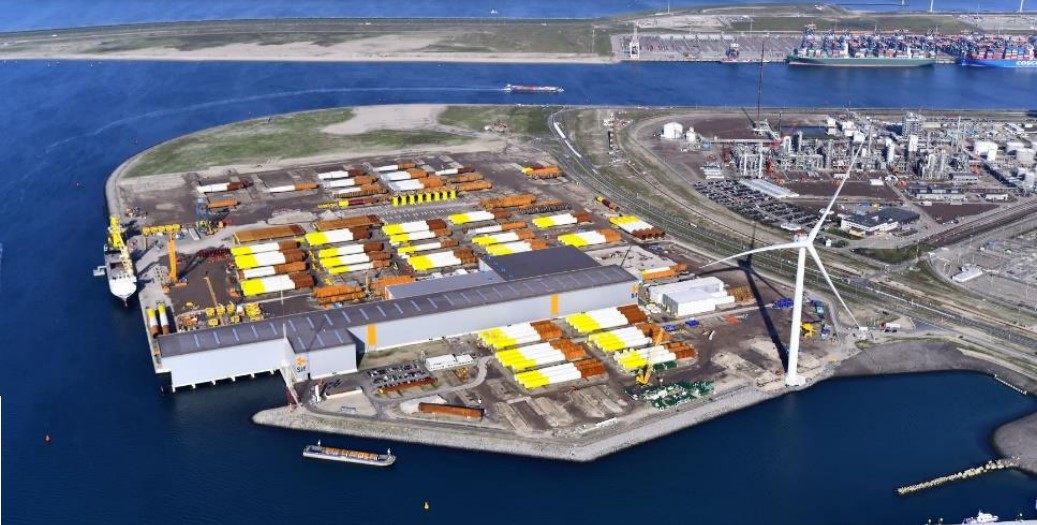 As reported earlier, Sif has been in negotiations with clients for a total of 400kt of launching capacity for the new factory.
Now, according to the company, while the exclusive discussions are progressing toward firm contracts this summer, they will take longer due to the uncertainties caused by the global economic and geopolitical situation.
This has led to the FID being pushed back, with Sif not specifying a timeframe in which the FID might be reached. The company said it would make further announcements when appropriate.
According to Sif Group, the need to expand the production capacity for foundations, both in size and quantity, continues to be obvious with increasing ambitions for offshore wind capacity.
In parallel with developing expansion plans for the European market, Sif said it is also in continuing talks with potential partners for local production outlets for foundations in Asia and the USA.
For monopile foundation projects in the Asian region, Sif Holding NV (SIF) and GS Entec Corp (GS) from Ulsan, Republic of Korea, have now signed a framework agreement for a strategic partnership.
Under the agreement, Sif plans to grant GS a ten-year mutual exclusive license for the Asian region to use technology developed and applied by the company, for the purpose of manufacturing monopile foundations and transition pieces.
Sif's licensed technology relates to the conversion of existing manufacturing facilities that are owned by GS in Ulsan to a monopile foundation and transition pieces manufacturing plant with an option, in a later stage, to develop a new monopile foundation and transition pieces manufacturing plant elsewhere in Korea.
The license includes both a fixed one-off fee and a variable fee per manufactured and delivered monopile foundation.
Korea has set a target of installing 12 GW offshore wind capacity by 2030.
In 2020, Korean President Moon Jae-in further announced the Green New Deal which targets net-zero emissions by 2050.
Ulsan City, in particular, has signed several Memorandum of Understandings (MoUs) with some of the leading developers including Equinor, RWE, Shell, BayWa r.e. and Green Investment Group (GIG).
Follow offshoreWIND.biz on: