Total Enters South Korean Floating Wind Market
Energy major Total and Macquarie's Green Investment Group (GIG) have signed a series of agreements to co-develop an initial 2.3 GW portfolio of floating offshore wind projects in Korea.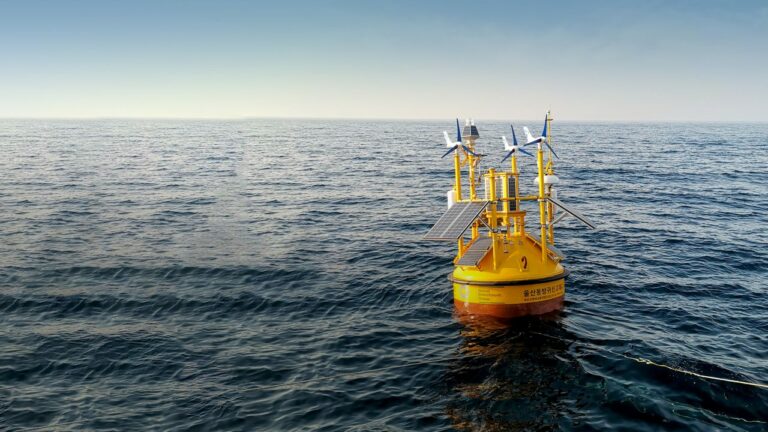 The portfolio consists of five projects, three in Ulsan totaling 1.5 GW and two in South Jeolla Province totaling 800 MW.
Subject to the completion of regulatory approvals and satisfaction of other conditions precedent, the partners aim to start co-development activities in the autumn of 2020.
GIG has already started a wind data collection campaign to support the portfolio, and the first 500 MW phase of the Ulsan project is targeting commencement of construction by the end of 2023.
"Our entry in the floating offshore wind segment in South Korea is in line with Total's strategy to profitably develop renewable energy worldwide and contribute to our net zero ambition," said Patrick Pouyanné, Chairman & CEO of Total.
"We strongly believe in the potential of floating offshore wind in South Korea, which will play a key role in achieving the country's renewables objectives. Thanks to its extensive experience in offshore projects, in cooperation with many Korean shipyards, Total is particularly well positioned to contribute to the successful development of this new technology in South Korea together with our partner GIG."
The partnership will also focus on maximizing Korean content within the supply chain, in line with the government's 'New Deal' plan, which targets the creation of 1.9 million new jobs through green energy and other new technologies.
GIG has signed an MoU with Ulsan City and 18 organizations including local manufacturers HESI and Unison, Korea East-West Power, KEPCO-ENC, and a number of R&D organizations including Ulsan Techno Park and Ulsan University. The MoU commits the parties to cooperation on activities that will promote floating offshore wind in Ulsan, develop local technologies, and create new jobs.
"Thanks in large part to the country's world-class shipbuilding and marine plant infrastructure, GIG and Total see significant opportunities for floating offshore wind in Korea," Mark Dooley, Global Head of GIG, said.
"We are committed to working with Korean companies and the local workforce as much as possible in order to support the Korean government's Green New Deal plan, revitalize the economy and support jobs through Korea's green transition."
South Korea's RE3020 plan targets the delivery of 12 GW of offshore wind capacity by 2030.
NOTE: The original article has been amended.