Bokalift 2 En Route to Changfang and Xidao Offshore Wind Farm
Boskalis's new crane vessel Bokalift 2 has set sail from Singapore to its first assignment on the Changfang and Xidao offshore wind farm project in Taiwan, where it will transport and install jacket foundations and the accompanying pin piles.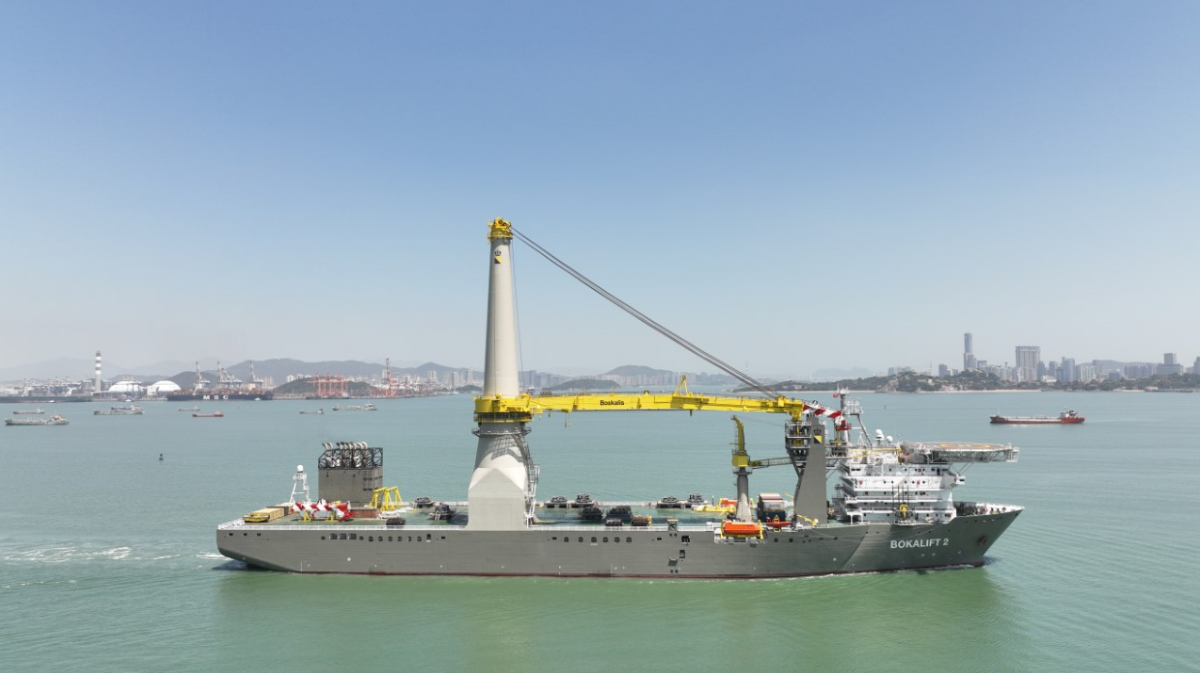 The vessel was converted from a drillship (previously known as YAN) into a DP2 crane vessel at the Dubai-based Drydocks World, where work on this project started in May 2020.
In Singapore, the vessel underwent a range of crane load tests, before leaving for Taiwan. According to the available AIS data, Bokalift 2 sailed out of Singapore on 13 June.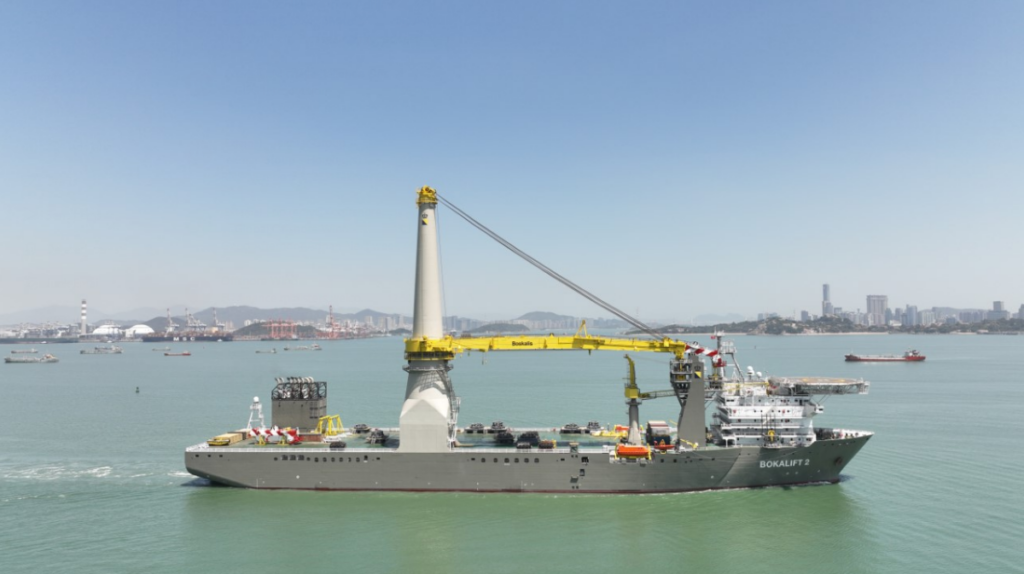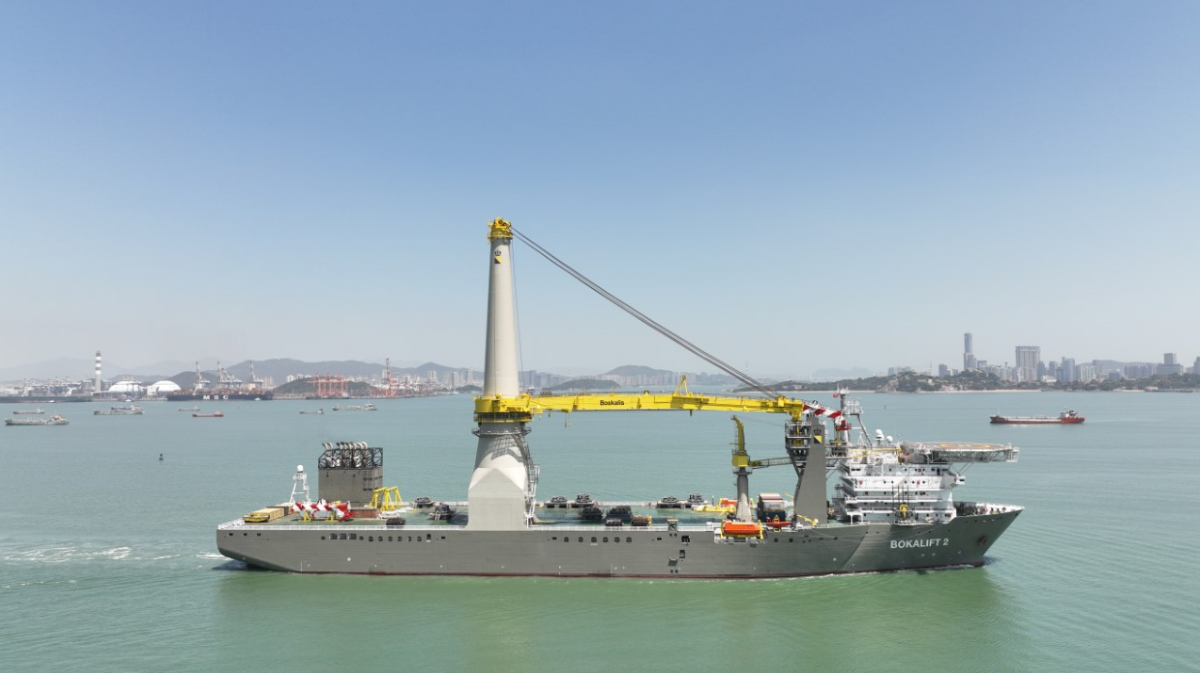 The conversion scope for the vessel included the fabrication and installation of 9,000 tonnes of steel blocks on both sides of the vessel to increase its stability, as well as the installation of a new work deck.
Bokalift 2 now has 7,500 square metres of free deck space and a 4,000-tonne revolving crane capable of lifting structures more than 100 metres high.
In April, Boskalis also announced that it would convert a number of vessels within its Offshore Energy division, including the crane ships Bokalift 1 and Bokalift 2, into hybrid vessels through the retrofitting of energy storage systems, or 'power packs'.
According to Boskalis, over the coming years ,the vessel will be utilised for transport and installation of foundations on offshore wind projects in Asia and the US.
In 2019, Boskalis announced the vessel would be deployed for the first time on the 589 MW Changfang and Xidao. As offshore construction at the project site started in early July 2021, the task was first handled by the company's crane vessel Bokalift 1.
Bokalift 1 was also converted from a Finesse type II heavy transport vessel to a self-propelled DP2 crane vessel in early 2018, and has since been deployed on a number of offshore wind projects such as East Anglia ONE in the UK, Saint-Brieuc in France, and Changfang and Xidao offshore Taiwan.
Follow offshoreWIND.biz on: