Taiwan's Largest Offshore Wind Farm Delivers First Power
Ørsted has achieved successful delivery of first power from the 900 MW Greater Changhua 1 & 2a wind farm offshore Taiwan.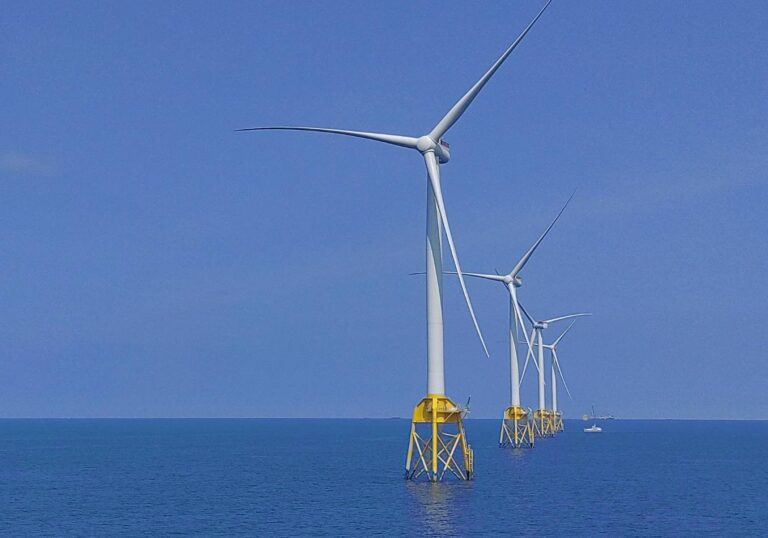 According to Ørsted, the first power was delivered as scheduled with the installation and energisation of the first batch of offshore wind turbines which were transported from the Port of Taichung to the site.
"This represents a big achievement for Ørsted and the industry as Greater Changhua 1 & 2a is the largest offshore wind project in Taiwan and the company's first large-scale offshore wind farm in the Asia-Pacific region," the company said.
At the beginning of the month, the first turbine was installed at the site by Seajack Scylla, a wind turbine installation vessel operated by Seajacks, part of Eneti Inc.
The electricity was transferred to Ørsted's onshore substations via array cables, offshore substations, and export cables. The renewable energy was fed into the national grid via Taipower's substation, the company said.
Last month, the commissioning team of Ørsted energized the offshore substation and export cable of the Greater Changhua 2a offshore wind farm, while the testing of the two substations happened in February and in mid-December 2021.
"Delivering the first power as scheduled is a major milestone for both Ørsted and Taiwan. Since the 900 MW capacity was first awarded to Ørsted in April 2018 through the grid allocation process, our team has spared no efforts to develop and construct Greater Changhua 1 & 2a and achieve first power only four years later," commented Christy Wang, General Manager of Ørsted Taiwan.
The 900 MW offshore wind construction project continues at full speed. Meanwhile, Ørsted's operations and maintenance (O&M) team is getting ready to take over and ensure optimal performance of the wind farm, which will provide stable and clean energy during its more than 25-year lifetime.
"Managing the risks of the key component fabrication, vessel mobilisation, and installation of the offshore wind farm has been imperative during the COVID-19 pandemic," said Ulrik Lange, Co-CEO of the Greater Changhua 1 & 2a Offshore Wind Farm
"We have given the highest priority to optimised planning, risk mitigation, and adapting to challenges in this full-scale offshore wind construction project. Our entire team is focused on delivering the remaining construction work safely and on quality."
Located some 35 to 50 kilometres off the coast of Changhua County, the 900 MW wind farms will comprise 111 Siemens Gamesa 8 MW wind turbines scheduled to be fully operational by the end of 2022.
The 605 MW Greater Changhua 1 wind farm is owned by Ørsted (50 per cent), and a consortium comprising Caisse de dépôt et placement du Québec (CDPQ) and the Taiwanese private equity fund, Cathay PE (50 per cent).
The 295 MW Changhua 2a is owned solely by Ørsted. The wind farms are being developed by Ørsted.
Follow offshoreWIND.biz on: