Ørsted Secures 900MW Offshore Wind Grid Capacity in Taiwan
Taiwan's Ministry of Economic Affairs has awarded Ørsted the right to connect 900MW offshore wind capacity to Taiwan's power grid.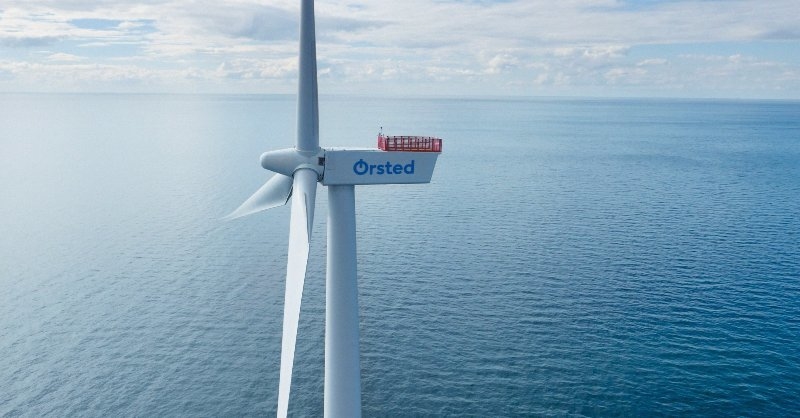 The selected projects are the 605MW Changua 1 and the 295MW Changhua 2. The two projects are one of the eleven selected by the ministry in the first auction round. In total, 3,836MW of grid capacity was awarded to the eleven projects.
The company will deliver the first large-scale commercial offshore wind projects in the Changhua region and connect 900MW to Changhua's total available grid capacity of 1,000MW in 2021.
The next step for Ørsted's projects, which are located in the Taiwan Strait off Changhua County, is to obtain the establishment permit and to secure the feed-in-tariff by signing a power purchase agreement with Taipower.
The projects are expected to be built in 2021, subject to Ørsted's final investment decision.
Martin Neubert, Executive Vice President and CEO of Ørsted Wind Power, said: "This is a breakthrough moment for offshore wind in the Asia-Pacific region. We're proud to be trusted with this important and large assignment, which will be a landmark in Taiwan's ambitious transition to renewable energy."
Ørsted has obtained site exclusivity on four offshore wind sites located between 35 and 60km from the shore of Changhua County. The four sites, which have a total potential capacity of 2.4GW, received environmental impact assessment approvals in February 2018.
The remaining 1.5GW allocated across three projects can participate in future auction rounds, the developer said. Taiwan's government has announced that it expects to auction up to 2GW of offshore wind capacity in June 2018.
Ørsted is also the co-owner of Taiwan's first commercial-scale offshore wind project, Formosa 1. Subject to the owners' final investment decision, Formosa 1 will be extended from its current 8MW capacity to 128MW in 2019.
Matthias Bausenwein, General Manager for Ørsted in Asia-Pacific, says: "Ørsted is fully committed to deliver world class wind power plants for Taiwan on time to accompany the ambitious green energy targets in Taiwan. We'll collaborate closely with central and local governments, and, as outlined in our grid application, we're determined to build up the local supply chain, engage in local communities and transfer knowledge to Taiwan while developing local talent."