Carbon Trust to Launch New Offshore R&D Projects
The Carbon Trust's Offshore Wind Accelerator (OWA), a collaboration between nine offshore wind developers, has revealed that it's launching 16 new research and development (R&D) projects this year.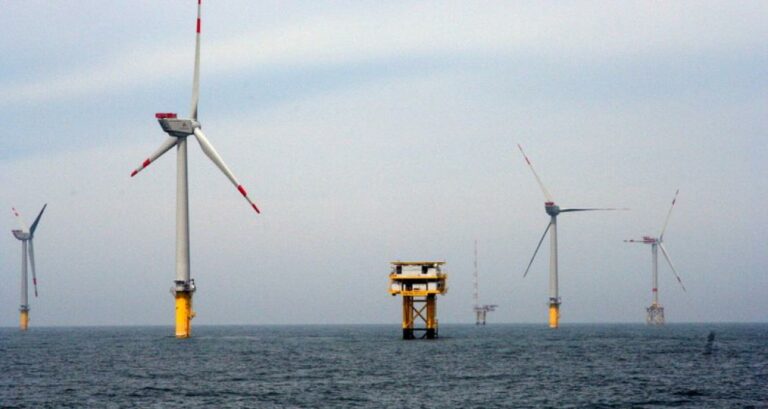 The projects span five areas of logistics and operations and maintenance (O&M), cables, electrical systems, foundations, and energy yield and performance.
Tenders for each project will be available to apply for this month through the Carbon Trust's website.
According to the organisation, one upcoming project will conduct research looking at the impact of climate change on offshore wind resources.
Another project will look at ways of reducing the emissions associated with the installation and operations of offshore wind farms since many of the vessels servicing the wind farms are powered by fossil fuels.
Hybrid electric vessels, and even full emission-free vessels, are becoming more common, but the charging infrastructure is not widely available for offshore wind farms, the organisation said.
The OWA is developing a new industry standard for charging vessels offshore and will extend this work to accelerate the deployment of charging infrastructure within ports.
"This new round of 16 projects announced by the OWA will conduct critical research, which aims to generate knowledge to increase the pace and scale of industrialisation of the offshore wind sector globally," said Jan Matthiesen, the Carbon Trust's Director for Offshore Wind.
"These findings are needed now more than ever to reduce our reliance on fossil fuels, which will be key to achieving Net Zero targets and increasing energy security."
A few days ago, the UK Government released its new Energy Security Strategy, which included an increased target of up to 50 GW of operating offshore wind capacity by 2030.
That same day, the German Government changed its offshore wind legislation, as part of the recently passed "Easter Package", to reach the new targets of 30 GW of operational offshore wind by 2030, 40 GW by 2035, and at least 70 GW by 2045.
The OWA's 16 planned projects will optimise and scale renewable energy, critical to meeting these targets, the organisation said.
The Carbon Trust launched the fourth stage of the OWA in October 2020, with all its partners participating and funding collaborative research, development, and demonstration projects.
Follow offshoreWIND.biz on: