Norway Grants Concession to SeaTwirl's Floating Wind Demo
SeaTwirl has been granted concession for an offshore site in Bokn municipality, Norway, where the Swedish company plans to install its S2x floating wind platform.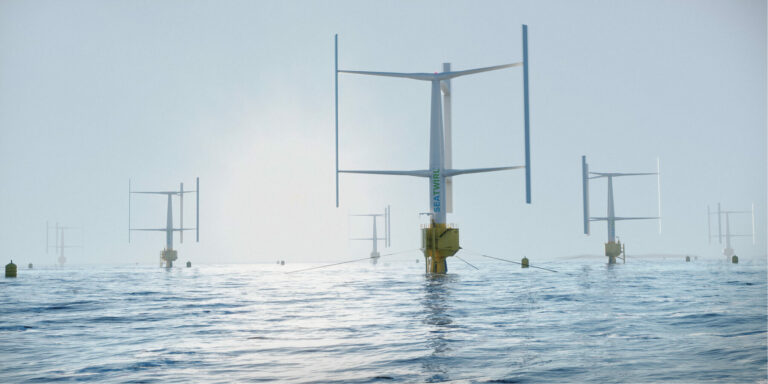 SeaTwirl, together with Marin Energi Testsenter AS (MET), applied for a five-year concession with Norwegian Waterways and Energy Directorate to install its 1 MW S2x vertical-shafted turbine with associated anchors and a cable for power transmission in Boknafjorden, northeast of Lauplandsholmen.
The turbine has a height 55 metres above the water surface, with 80 metres of the platform being below sea surface.
The demonstration site is located about 700 metres from the coast in water depths of up to 130 metres.
The wind turbine is planned to be connected to an existing transformer station on land which has enough capacity to receive electricity produced by S2x.
SeaTwirl said that Haugaland Kraft will buy the electricity produced by its floating wind turbine offshore Norway.
SeaTwirl's technology incorporates a floating vertical axis wind turbine (VAWTT) with a tower placed on an underwater structure, which consists of a buoyancy component and a keel at its lowest point.
The divisible wind turbine allows for the entire generator and bearing housing to be replaced just above the water surface, which is said to reduce costs for both installation and maintenance, and minimise downtime.
A 30 kW S1 prototype turbine was launched and installed at the Lysekil test site in Sweden in 2015.
The Swedish company initiated the S2 floating wind turbine project in September 2019 after securing a EUR 2.48 million grant from the European Commission.
In March last year, SeaTwirl contracted London Marine Consultants (LMC) to perform the detailed design of the spar for the full-scale SeaTwirl 1 MW S2 floating wind turbine.
Follow offshoreWIND.biz on: