Iberdrola and CIP Complete US Offshore Wind Rejig
Spanish energy company Iberdrola and Copenhagen Infrastructure Partners (CIP) have restructured their 50/50 offshore wind joint venture partnership in the United States which owns several offshore wind projects with a combined capacity of 5.3 GW.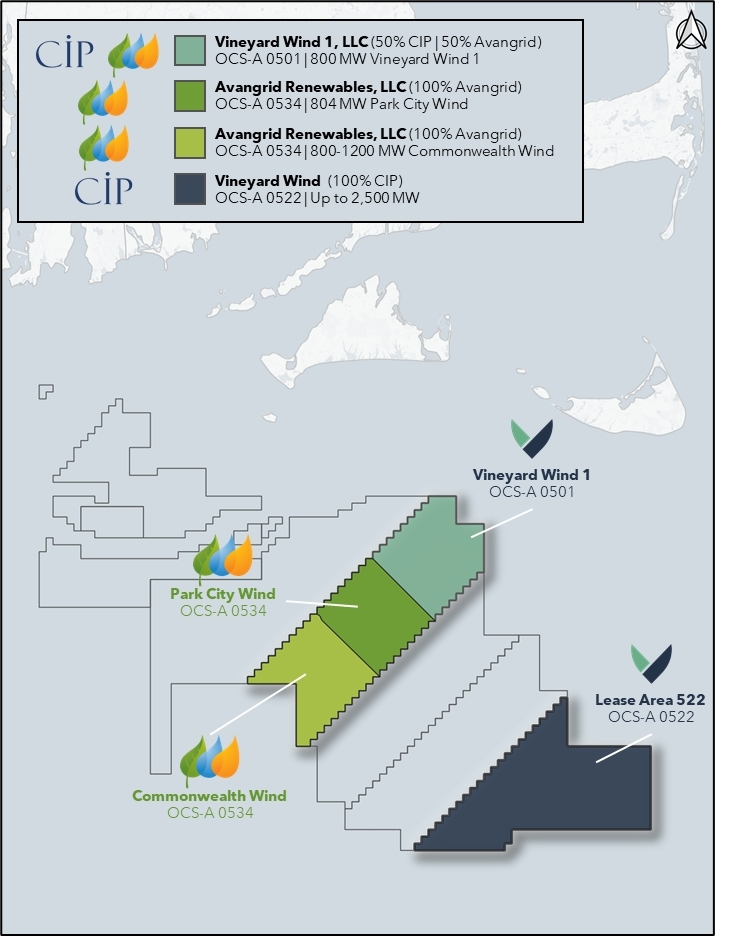 Iberdrola's Avangrid Renewables has now taken full ownership of the 1,232 MW Commonwealth Wind project which was selected in December 2021 as part of Massachusetts' third offshore wind competitive procurement process.
Avangrid Renewables now also has sole ownership of the 804 MW Park City Wind, an advanced in Connecticut with a Power Purchase Agreement (PPE) secured and BOEM permitting underway, Iberdrola said.
Iberdrola and CIP retain their 50 per cent shares in the 800 MW Vineyard Wind 1 project in Massachusetts, with Iberdrola having the right to take control of the project during the operational phase.
Vineyard Wind 1 will be the first commercial-scale offshore wind farm operating in the US, following the start of construction in the fourth quarter of 2021.
In total, Iberdrola's investment in its US offshore pipeline, currently standing at 4.9 GW, could exceed USD 15 billion in the coming years, the company said.
CIP now has full ownership of the lease area OCS-A 0522, the easternmost offshore wind area, which has the potential to deliver over 2,500 MW of energy into New England and New York.