Eni Buys More of World's Largest Offshore Wind Farm
Italian oil and gas major Eni has agreed to acquire a 20 per cent stake in the 1.2 GW Dogger Bank C wind farm offshore the UK.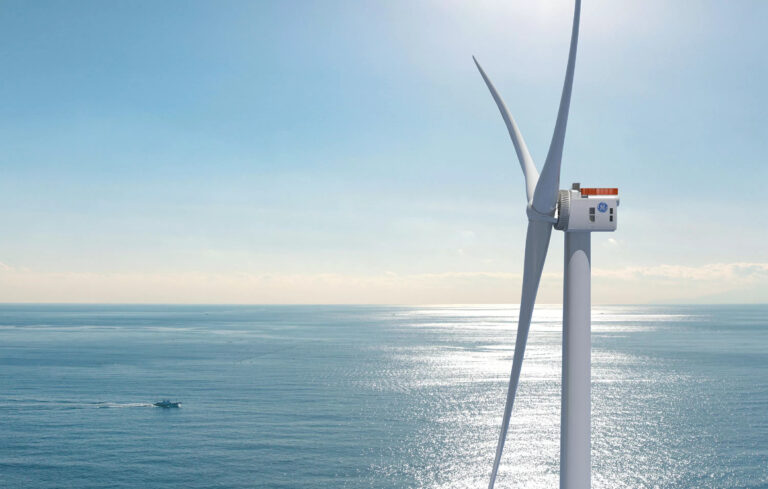 Eni will buy a 10 per cent stake in the project from Equinor, and the remaining 10 per cent stake from SSE Renewables. The transactions have a combined value of around GBP 140 million.
Once the transactions are complete, the new overall shareholding in the 3.6 GW Dogger Bank (A, B, and C) will be SSE Renewables (40 per cent), Equinor (40 per cent), and Eni (20 per cent).
"With this offshore wind transaction, we continue to demonstrate value creation from Equinor's renewables business. As with Dogger Bank A and B, the divestment in the Dogger Bank C project is in line with our strategy of accessing selective markets early and at scale, leveraging our offshore capabilities to mature and de-risk projects," says Pål Eitrheim, executive vice president in Renewables in Equinor.
Eni will enter the asset effective from financial close of project financing which is expected before the end of 2021. The farm down transaction is expected to close in the first quarter of 2022, subject to regulatory and lenders approvals and customary purchase price adjustments.
Claudio Descalzi, Chief Executive Officer of Eni, said: "Through this important transaction we continue to accelerate our growth strategy in renewable energy, as well as strengthening our presence in the offshore wind market in Northern Europe, one of the most promising and stable markets in the world. This is new capacity further enhances and expands Eni's portfolio that integrates renewables and retail, a fundamental strategic lever for the decarbonisation of emissions related to the use of our products by our customers. It is therefore a new concrete step in our process of complete reduction of the net emissions of industrial processes and products."
A consistent combination of equity partners across all three phases of the project will enable further synergies across both the construction and operations phase of the Dogger Bank wind farm, SSE renewables said.
SSE Renewables will continue to lead on the development and construction of Dogger Bank Wind Farm, and Equinor will operate the asset on completion. SSE intends to use the proceeds to support the delivery of its net zero-orientated strategy and will set out further details on its capital expenditure plans at its half-year results update on 17 November.
"The sale of a stake in Dogger Bank C to Eni represents good value for shareholders and will enable us to continue to recycle capital into creating more low-carbon electricity assets. Together with our partners we are building the world's largest offshore wind farm, creating value and tackling climate change. As the UK and Ireland's clean energy champion we see significant opportunities to drive further growth in the transition to net zero and partnering in this way will help us to realise this potential. It is further testament to the ability of the SSE group to capitalise on the opportunities ahead," Gregor Alexander, SSE's Finance Director, said.
Equinor and SSE Renewables secured 3.6 GW of offshore wind contracts for Dogger Bank in the UK Government's 2019 Contract for Difference auctions. The first two phases, Dogger Bank A and Dogger Bank B, reached financial close at competitive terms in November 2020.
Once the three phases are complete, which is expected by March 2026, Dogger Bank will be the largest offshore wind farm in the world. In total it will generate around 18 TWh, enough renewable electricity to supply 5 per cent of the UK's demand, equivalent to powering six million UK homes.
The project is located over 130 kilometres off England's north-east coast and, due to its size and scale, is being built in three consecutive phases.