GE Seals Dogger Bank C Deal
Dogger Bank Wind Farm and GE Renewable Energy have finalised contracts for the supply of 87 Haliade-X 14 MW turbines and a five-year service and warranty agreement for Dogger Bank C, the third and final phase of what will become the world's largest offshore wind farm.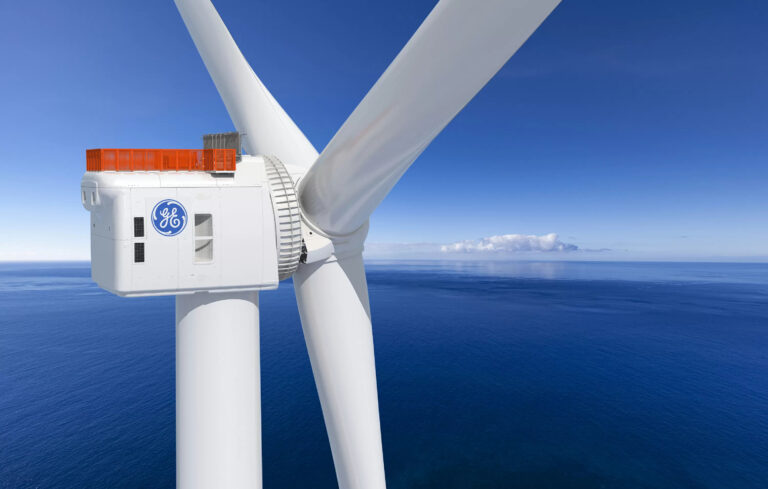 GE Renewable Energy secured a preferred turbine supplier agreement for the third phase of the Dogger Bank offshore wind project in December 2020. Now, with the wind turbine supply contract in place, the company is confirmed to deliver a total of 277 units of its Haliade-X turbine for the entire 3.6 GW project located off the north-east coast of England.
The contracts are still subject to Dogger Bank C reaching financial close, expected in late 2021.
GE Renewable Energy has now also confirmed it will create up to 470 green jobs in the UK in support of the delivery and operation of all three phases of the project. This includes around 300 jobs during the installation and commissioning phases of Dogger Bank Wind Farm and 170 jobs under GE's five-year service agreements for Dogger Bank A, B and C.
These new roles at GE bring the total number of UK jobs that will be created to support the delivery and operation of Dogger Bank Wind Farm to almost 3,000 so far, SSE Renewables said.
The A and B phases will feature a total of 190 Haliade-X 13 MW turbines and will be the first wind farm(s) to install this model from GE, as will Dogger Bank C with the 14 MW model.
Wind turbine installation at Dogger Bank A and B is expected to start in 2023, while at the Dogger Bank C site this work is set to begin in 2025 ahead of completion of the overall project in 2026.
Dogger Bank C is a joint venture between SSE Renewables and Equinor, while Dogger Bank A and B are owned by SSE Renewables, Equinor, and Eni. SSE Renewables is leading the construction and delivery of all three phases of Dogger Bank Wind Farm, and Equinor will operate Dogger Bank Wind Farm on completion.