UK, Spanish Foundation Manufacturers to Jointly Pursue New Offshore Wind Projects
UK's Harland & Wolff and Spanish companies Navantia and Windar Renovables have signed a Memorandum of Understanding (MoU), which will see the new partners actively working on securing specific fixed-bottom and floating offshore wind projects, primarily within the UK, and executing them together.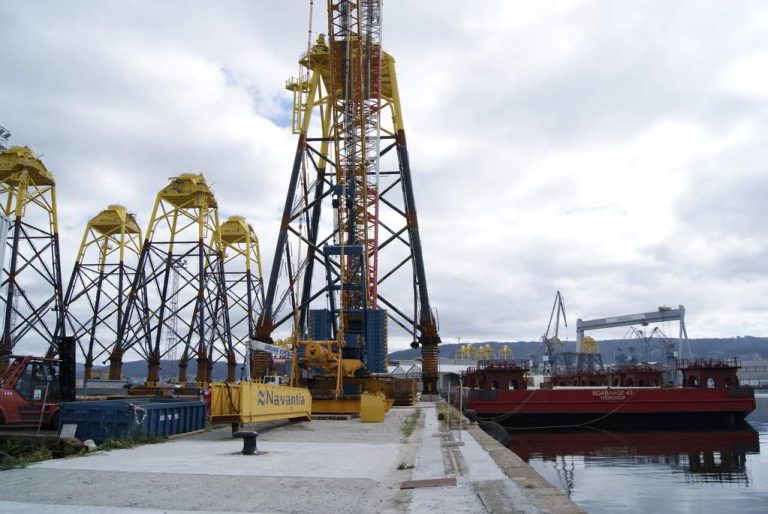 Harland & Wolff said this collaboration would enable the company to take better advantage of the offshore wind opportunities set out in the UK Government's Ten Point Plan for a Green Industrial Revolution.
"Harland & Wolff will be able to harness Navantia's vast experience and adopt their more efficient technologies and ways of working – better positioning itself to be a more attractive and competitive proposition to wind farm developers as they seek to work with UK companies to develop windfarms off UK shores", the UK shipyard said.
The joint venture between Navantia and Windar, established in 2015, has produced more than 100 wind turbine jacket foundations. The Spanish companies have also manufactured five floating hull foundations for the Scottish Kincardine floating wind farm and are currently fabricating and assembling 62 jackets for Iberdrola's Saint-Brieuc offshore wind farm in France.
Navantia and Windar are currently investing in a new XXL monopile facility in Spain, after a major deal with Iberdrola.
"The decision to form an alliance between Harland & Wolff and Navantia in the field of offshore wind comes after two years of continuous collaboration on projects in the defence sector, which has enabled the consolidation of a relationship of trust that now extends to other areas of activity of both companies", said Ricardo Domínguez, Chairman of Navantia.
The new collaboration with Harland & Wolff aims to increase overall technology transfer, efficiencies, improve the UK company's engineering and manufacturing competencies and increase its share in the renewables market, as well as to promote learning and innovation.
"The addition of Harland & Wolff to the Navantia-Windar partnership provides the offshore industry with an industrial surface area of approximately five million square metres and an unprecedented capacity to tackle offshore wind projects, with a special interest in floating solutions that require large spaces for assembly and storage", Ricardo Domínguez said.