Navantia Completes First Saint-Brieuc OWF Jacket Foundation
Navantia has completed the construction of the first jacket foundation for the French Saint-Brieuc offshore wind farm at its shipyard in Fene, Spain.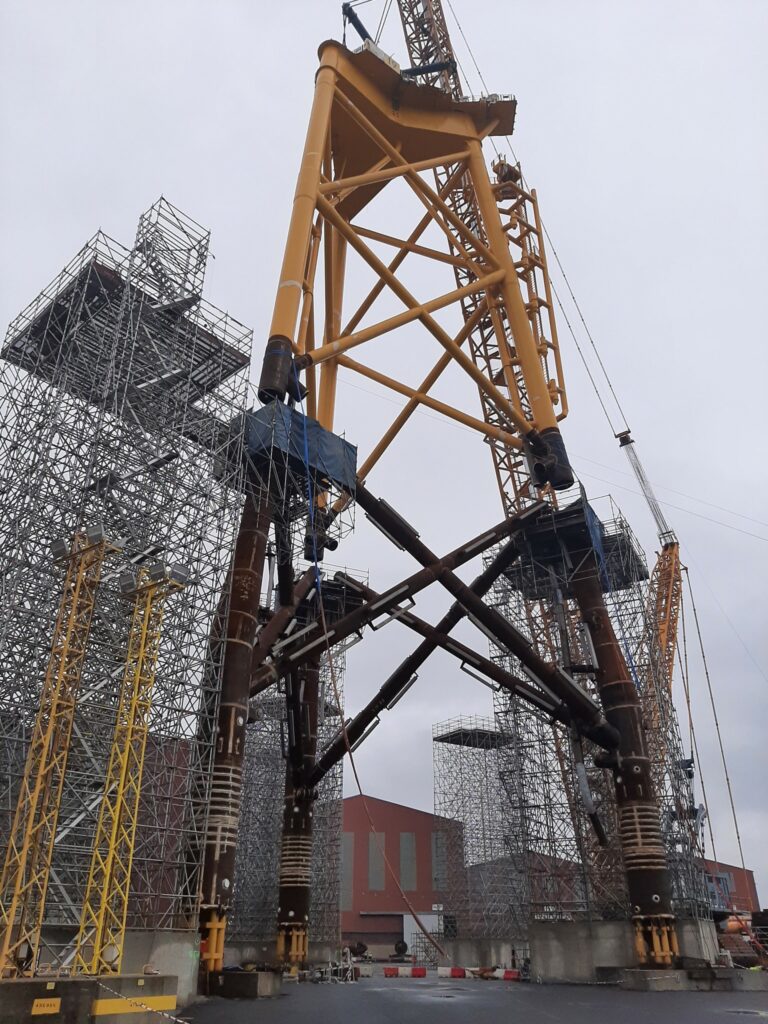 The completion of the first jacket follows the reception of the first batch of components manufactured at the French port of Brest. The components have been assembled to the main blocks manufactured in Fene by the Navantia-Windar joint venture and its collaborating companies.
Navantia said that 40 out of the total 62 jackets for the 496 MW offshore wind farm were already in different construction stages. In the coming months and until the delivery of the last units, scheduled for the third quarter of 2022, this programme will create 1,000 jobs in the Spanish region, in addition to the works carried out by Spanish companies in Brest, which has created about 2,000 jobs in Brittany.
Under a contract awarded in June 2019 by Iberdrola, the project owner, the Navantia-Windar consortium is in charge of manufacturing and assembling 62 jacket foundations and accompanying pin-piles which will support Saint-Brieuc's Siemens Gamesa 8 MW turbines. The contract includes the manufacturing and final assembling in Fene in Spain, manufacturing of the piles in Aviles in Spain, as well as the fabrication of some components in Brest.
Construction works on the Saint-Brieuc offshore wind farm will begin on 3 May with the installation of the pin piles for the jacket foundations, Iberdrola announced on 21 April. The piles will be installed using Van Oord's vessel Aeolus and will be fixed to the seabed using a drilling technique instead of pile driving to minimise environmental impact.
The 496 MW offshore wind farm is located in the Bay of Saint-Brieuc in Brittany, 16.3 kilometres from the Breton coast. Once operational in 2023, Saint-Brieuc wind farm will produce 1,820 GWh of electricity per year.