Offshore Wind-to-Hydrogen Project Homeports in Grimsby
The OYSTER consortium of ITM Power, Ørsted, Siemens Gamesa, and Element Energy has selected Grimsby as the location for a "marinised" electrolyser project for renewable hydrogen production.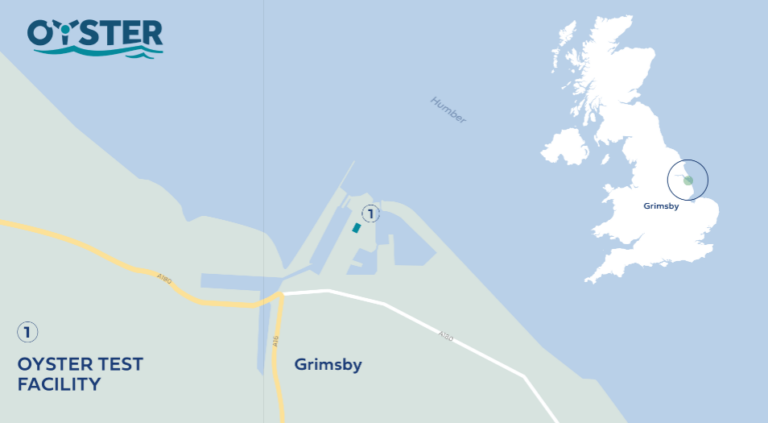 The Fuel Cells and Hydrogen Joint Undertaking (FCH JU) funded OYSTER project will develop and demonstrate an electrolyser system designed to be integrated with offshore wind turbines.
A megawatt-scale, fully marinised electrolyser will be developed and tested in a shoreside pilot trial which will be located in Grimsby.
The project will also explore the feasibility and potential of combining an offshore wind turbine directly with an electrolyser and transporting renewable hydrogen to shore.
The project is fully funded by the FCH JU, a public private partnership of the European Commission, which awarded the project EUR 5 million in January 2021.
Bart Biebuyck, Executive Director, FCH JU, said: "In order to meet the challenging EU Hydrogen Strategy target of 40GW renewables-fed electrolysers by 2030, off-shore wind parks will play an essential role. Depending on local conditions it may be optimal to move the electrolysers offshore and transport hydrogen rather than electricity to shore. The FCH JU is proud to support the OYSTER project as a stepping stone for off-shore electrolysers through the development of a fully "marinised" MW-scale electrolyser to be tested right next to the sea front and therefore contribute continuously to developing technologies for a climate-neutral future."
The OYSTER consortium selected Grimsby because of the region's strong connection to renewable energy, in particular offshore wind.
Grimsby is home to the O&M hub for Ørsted's UK East Coast operations, including Hornsea One and Hornsea Two, which will be the world's largest offshore wind farm when completed in 2022.
Both offshore wind farms use Siemens Gamesa turbines and are fitted with blades manufactured in Hull.
The Humber is also home to Gigastack which is developing a blueprint for the deployment of industrial-scale renewable hydrogen from offshore wind. The Gigastack project is led by a separate consortium, consisting of ITM Power, Ørsted, Element Energy, and Phillips 66 Limited.
The OYSTER electrolyser system will be designed to be compact, to allow it to be integrated with a single offshore wind turbine, and to follow the turbine's production profile. Furthermore, the electrolyser system will integrate desalination and water treatment processes, making it possible to use seawater as a feedstock for the electrolysis process.
ITM Power is responsible for the development of the electrolyser system and the electrolyser trials, while Ørsted will lead the offshore deployment analysis, the feasibility study of future physical offshore electrolyser deployments, and support ITM Power in the design of the electrolyser system for marinisation and testing. Siemens Gamesa and Element Energy are providing technical and project management expertise.
Duncan Clark, Head of UK Region for Ørsted, said: "The combination of offshore wind and renewable hydrogen production holds game-changing potential to decarbonise otherwise hard to abate sectors, and as the largest offshore wind company in the world, we are exploring offshore hydrogen production as a future, supplemental way of getting large amounts of renewable energy, generated from plentiful offshore wind, to where it is needed. Just as with scaling-up offshore wind, early lessons from projects like this can then be deployed across the region and around the world."