Ørsted and ITM Power Explore Different Approach to Integrating Offshore Wind and Hydrogen
Ørsted and ITM Power are working on a design concept to integrate hydrogen electrolysers into offshore wind turbines.
The project proposes an electrolyser placed in the turbine tower or very near it, directly electrically connected to the DC link in the turbine, with power flow control and water supplied to it.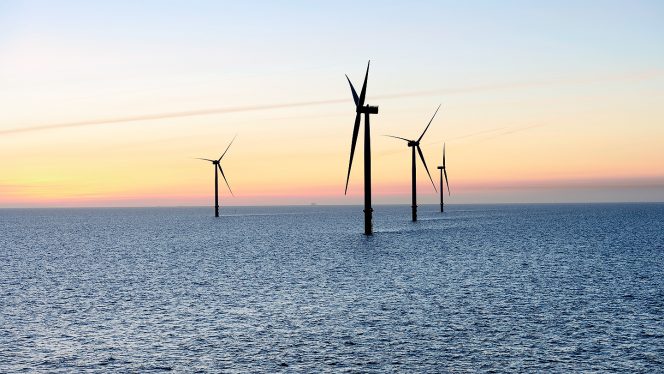 In this scenario, energy in the form of hydrogen will be transported to shore by an underwater or underground pipe network.

According to ITM Power, the concept presents an opportunity to reduce overall costs, as hydrogen pipes cost less per kilometer than power cables, and the efficiency of such a system shows the potential to define new standards by removing the need for AC rectification.
Overall, the concept explores opportunities to minimize the cost of hydrogen production through a combination of improved efficiency and reduced CAPEX.
Such a system has not been demonstrated in practice and several challenges will need to be overcome, the company said, emphasizing that the possible cost reductions presented make it viable for consideration on future offshore hydrogen installations.
Areas for future development include pre-build and pre-testing of electrolysers and DC link module at onshore locations, as well as prototype design, build, deployment, and testing onshore.
The project is sponsored by the UK Department for Business, Energy & Industrial Strategy (BEIS).