Offshore Wind FIDs to Increase by 57 Per Cent by 2022 – Westwood
Offshore wind energy projects final investment decisions (FIDs) will grow 57 per cent in the next 18 months, compared to the 2019-20 period, according to a new analysis from Westwood Global Energy Group.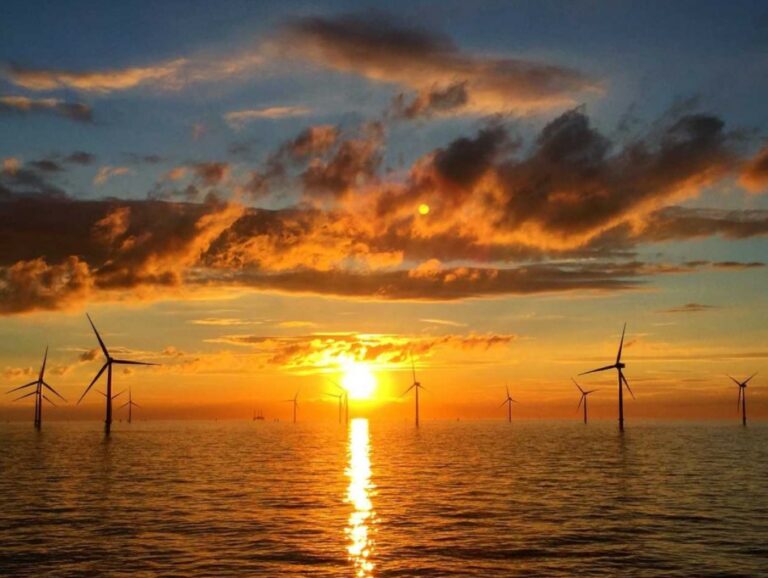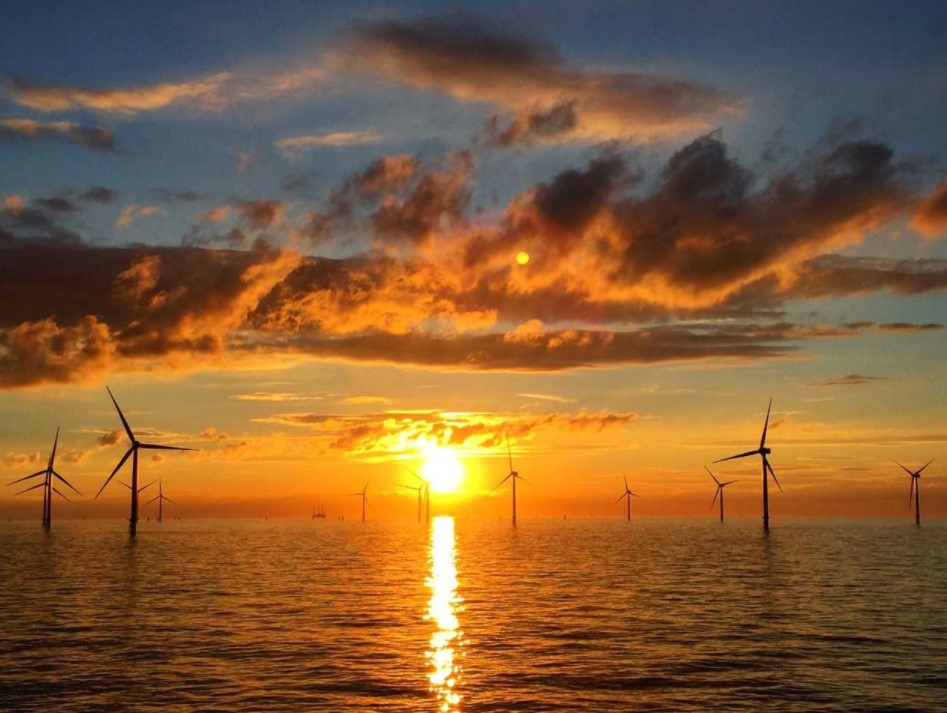 The global analysis, excluding mainland China, states that the FIDs growth represents an additional 20.4 GW of new capacity with just under a third of this activity being driven by emerging offshore wind markets such as the U.S., Vietnam, and South Korea.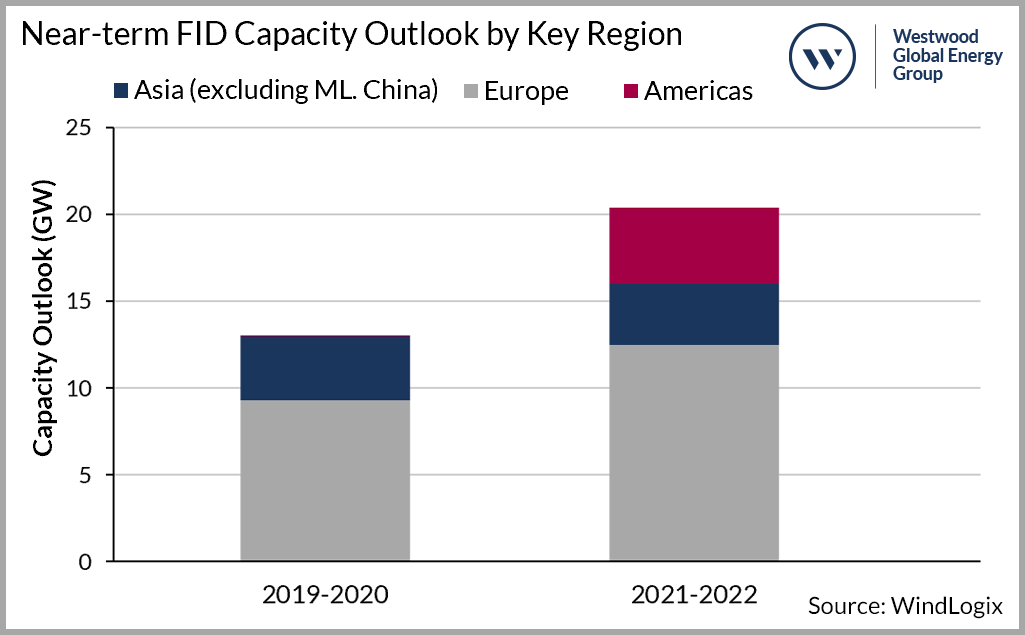 The company reported the findings of its analysis as it launched its new WindLogix application for the offshore wind industry.
The new capacity to be added, and thus new FIDs to be reached, is in line with the latest developments on the global offshore wind stage, especially in emerging markets Westwood lists.
Large scale offshore wind projects are already under development in Vietnam, such as the 3.4 GW Thang Long offshore wind farm developed by Enterprize Energy, where marine surveys have recently started, and the 3.5 GW La Gan offshore wind farm developed by Copenhagen Infrastructure Partners (CIP), Asia Petroleum Energy, and Novasia Energy.
In South Korea, a EUR 36 billion, 8.2 GW offshore wind development was recently announced to be built in phases until 2030 off the Sinan County in South Jeolla Province. Last year, Ørsted also disclosed its plans to develop offshore wind projects with a potential capacity of up to 1.6 GW off the coast of Incheon City.
Offshore wind development is also accelerating in the U.S., where the new administration announced a 30 GW offshore wind target for 2030 this March, and instructed the relevant government agencies to speed up the permitting processes for the projects moving through the system.
New projects are now also expected to be realised faster in Europe, both in the short term and long term, with the UK's goal for 40 GW by 2030 and the EU Commission aiming for 300 GW of offshore wind by 2050.