South Korea Launches EUR 36 Billion Offshore Wind Project
South Korea has unveiled a KRW 48.5 trillion (EUR 36 billion) project to develop an 8.2 GW wind complex offshore the Sinan County, South Jeolla Province.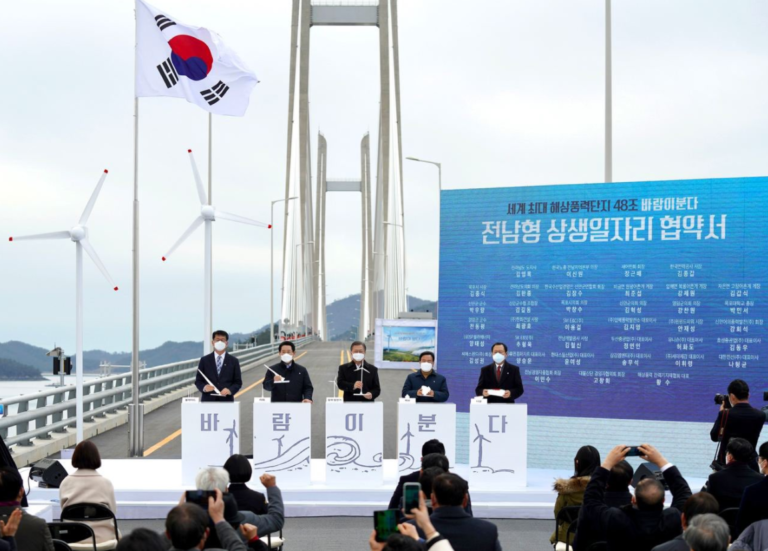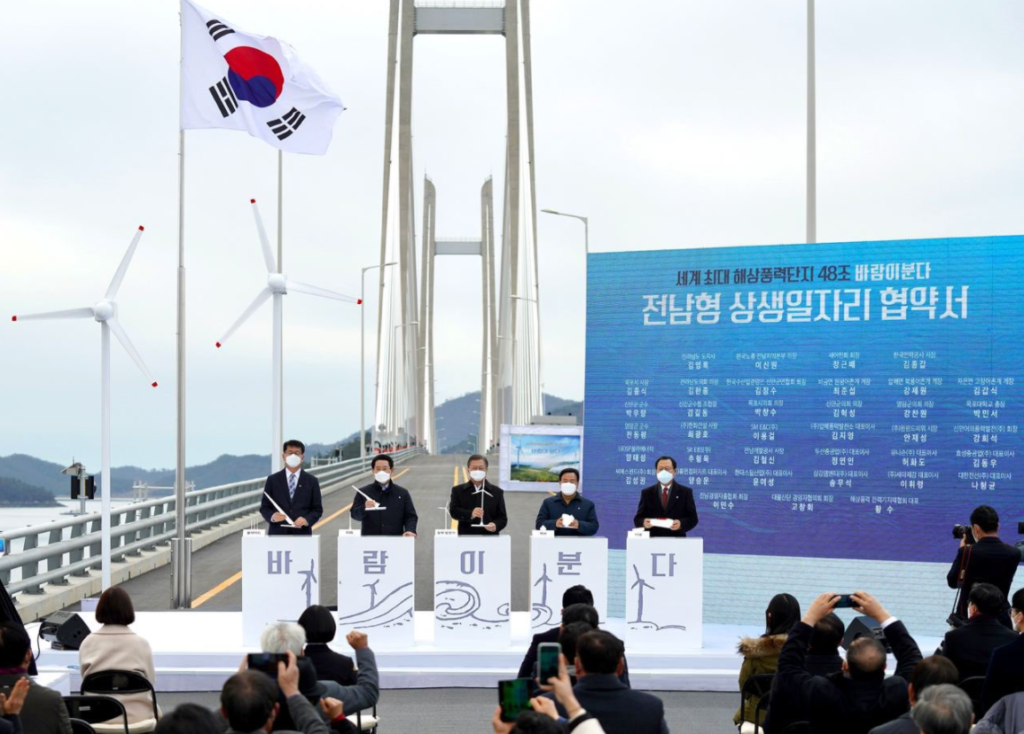 South Korea's President Moon Jae-in oversaw the signing of the agreement to build the offshore wind complex in the country's southwest.
The agreement is said to involve 33 public and private entities, including regional governments, utilities such as Korea Electric Power Corp (KEPCO), original equipment manufacturers such as Doosan Heavy Industries & Construction, and engineering and manufacturing companies such as SK E&S, Hanwha Engineering & Construction Corp, CS Wind Corp, and Samkang M&T Co.
The Sinan offshore wind project is expected to be completed in phases by 2030 and help create around 120,000 jobs.
To support the development of the project, large-scale offshore wind manufacturing complexes will be built in the counties of Yeongam and Sinan, President Moon said.
The City of Mokpo will serve as the center for the distribution of the electricity generated at the complex.
Back in July 2020, President Moon pledged to expand South Korea's offshore wind power capacity from the current 124 MW to 12 GW by 2030, a target set in the Renewable Energy 3020 Implementation Plan announced back in 2018.