First Turbine Up at Yunlin Offshore Wind Farm
The first of the total of 80 Siemens Gamesa 8 MW wind turbines was installed on 23 April at the Yunlin offshore wind farm in Taiwan.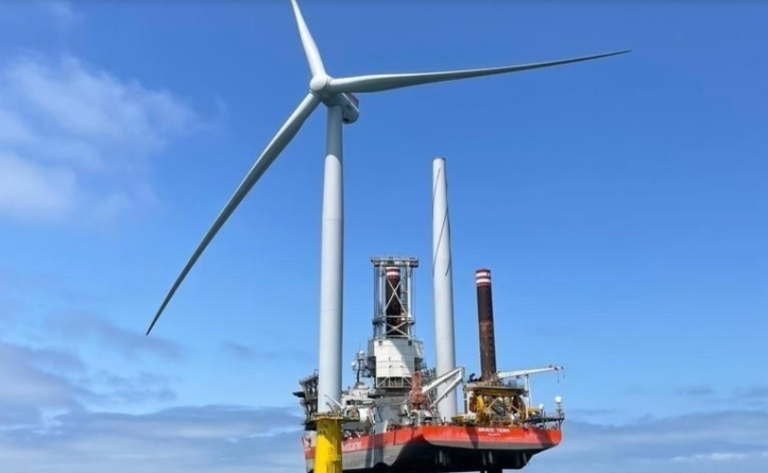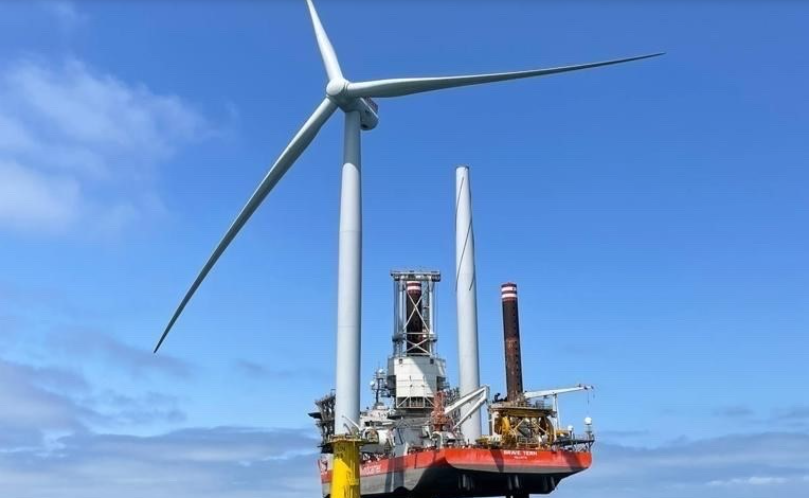 Fred. Olsen Windcarrier's jack-up vessel Brave Tern, which arrived in Taiwan in July last year, has been deployed for wind turbine installation at the project site some 8 kilometres off Yunlin County. For Fred. Olsen Windcarrier, this marks the first installation in the APAC region.
According to Yunneng Wind Power, the developer of the 640 MW project, the installation of the first Siemens Gamesa 8 MW unit also marks the first time an offshore wind turbine with local content was installed in Taiwan.
"The transition piece and tower of the wind turbine were manufactured by local companies, and that the installation marked an important milestone of the localization in offshore wind power industry in Taiwan", Yunneng Wind Power states in a press release.
Offshore construction started with the installation of foundations at the Yunlin project site, where the first monopile was installed in December 2020.
This February, Jumbo completed the transportation of components for 40 Yunlin foundations from Europe to Taiwan. The 40 monopiles were manufactured by Steelwind Nordenham in Germany, which also supplied 120 segments for the 40 monopiles manufactured by Taiwan's Formosa Heavy Industries (FHI) Corporation. The 40 transition pieces transported by Jumbo from the Netherlands were produced by Smulders, with the remaining 40 delivered by Taiwan's CTCI Machinery Corporation.
The developer said that construction works were progressing at full speed and that the offshore wind farm is set for grid connection in the third quarter of this year.
Yunneng Wind Power, the company behind the 640 MW project, is owned by wpd (48 per cent), EGCO Group (25 per cent), and a Sojitz Corp-led consortium (27 per cent) which also includes Chugoku Electric Power, Chudenko Corporation, Shikoku Electric Power, and JXTG Nippon Oil & Energy Corporation.