COP Opens Floating Wind Competence Centre in Scotland
Copenhagen Offshore Partners (COP) has opened an office in Edinburgh, Scotland, which will serve as its global floating offshore wind competence centre.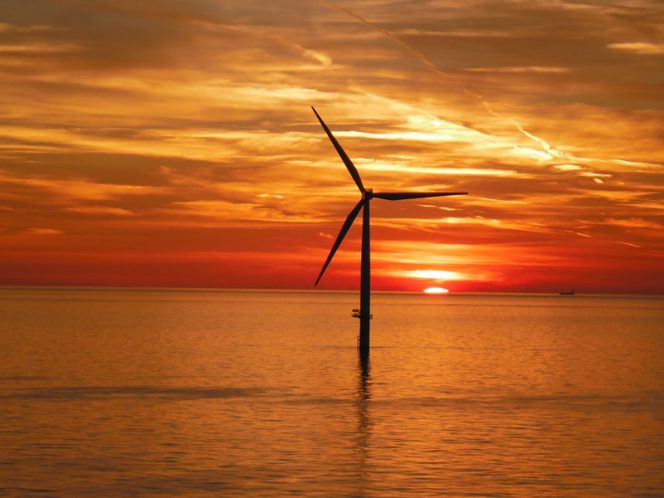 The Denmark-headquartered company said Edinburgh was the ideal place for it to launch the growth of its floating wind ambitions. According to Richard Copeland, COP's Technical Development Director based in the company's new Edinburgh office, Scotland's advantages in this field come from its oil and gas and marine heritage, history of innovation, and its leading status and potential in floating wind.
"COP is actively developing offshore wind power projects in Scottish waters and look forward to working with government, local suppliers and communities to continue Scotland's renewable energy success story", the company stated in a press release.
Throughout this year, COP has been reported as taking part in several offshore wind developments, including those eyeing the deployment of floating wind technology. Furthermore, the company has been increasingly involved in the offshore wind sector in Asia this year.
The most recent news from COP, aside from the new floating wind centre in Scotland, was the announcement on installing a floating LiDAR in South Korea.
The floating LiDAR will carry out a range of measurements, including collecting offshore wind data that will inform the financing of an offshore wind farm. COP did not reveal the exact location or the development for which the LiDAR in South Korea was deployed.
In April, the company opened a new office in Hanoi, Vietnam, where it is leading the 3.5 GW La Gan project, on behalf of Copenhagen Infrastructure Partners (CIP). The La Gan offshore wind project is one of the country's first large offshore wind developments.
In Taiwan, COP is involved in the 589 MW Changfang and Xidao projects, owned by CI II and CI III, Copenhagen Infrastructure Partners' funds, with a minority stake owned by two local life insurance companies. The projects officially entered the construction phase earlier this year, after reaching the financial close in February.
According to local reports from Italy, Copenhagen Offshore Partners, with assistance from the Copenhagen Infrastructure Partners, is also behind a 250 MW floating wind project in the Sicilian Channel, for which the Italian wind developer 7 Seas Med S.r.l. requested a 30-year maritime state concession in July.