Ampelmann Gear to Make Asia Offshore Wind Debut in Taiwan
Dutch offshore access provider Ampelmann has signed a contract with Seaway 7 for an offshore wind project in Taiwan due to start in 2021.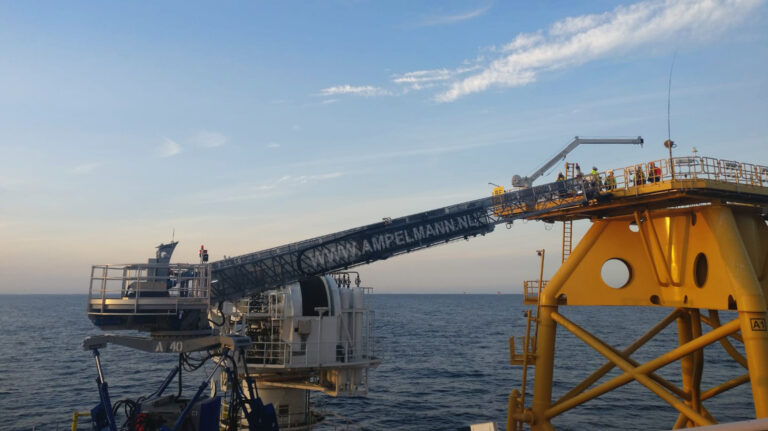 This contract marks Ampelmann's first foray into Taiwan's offshore wind market, and it is also the first time an Ampelmann system will be deployed for an offshore wind job in Asia.
The company will have one of its A-type systems mobilised on Seaway Strashnov, a heavy-lift vessel capable of lifting structures up to 5000Mt. This combination has previously been used for a similar scope in the North Sea offshore wind sector.
The campaign will see approximately two months of offshore operation.
With this project, Ampelmann will be supporting Seaway 7 through the construction phase while installing the jacket foundations for the offshore wind farm.
"Ampelmann has a lot of experience in the offshore wind sector in other regions and we are glad to be able to use those experiences to deliver a high quality service to our clients when they are entering new frontiers," said Ramesh Namasivayam, Commercial Manager, Ampelmann for Australia, India, Indonesia & Taiwan.
"We will service this project from our office in Singapore. With our local presence, we are closer to the client and the project site allowing us to mobilise swiftly and provide extensive support."
As previously reported, Seaway 7 will install 47 jacket foundations on the 376 MW Formosa 2 offshore wind farm. The contract includes the transportation, pre-piling, and installation of the jackets at the site off the coast of Miaoli County.