Siemens Gamesa has inaugurated the world's first Service Accommodation Transfer Vessel (SATV) in Taiwan.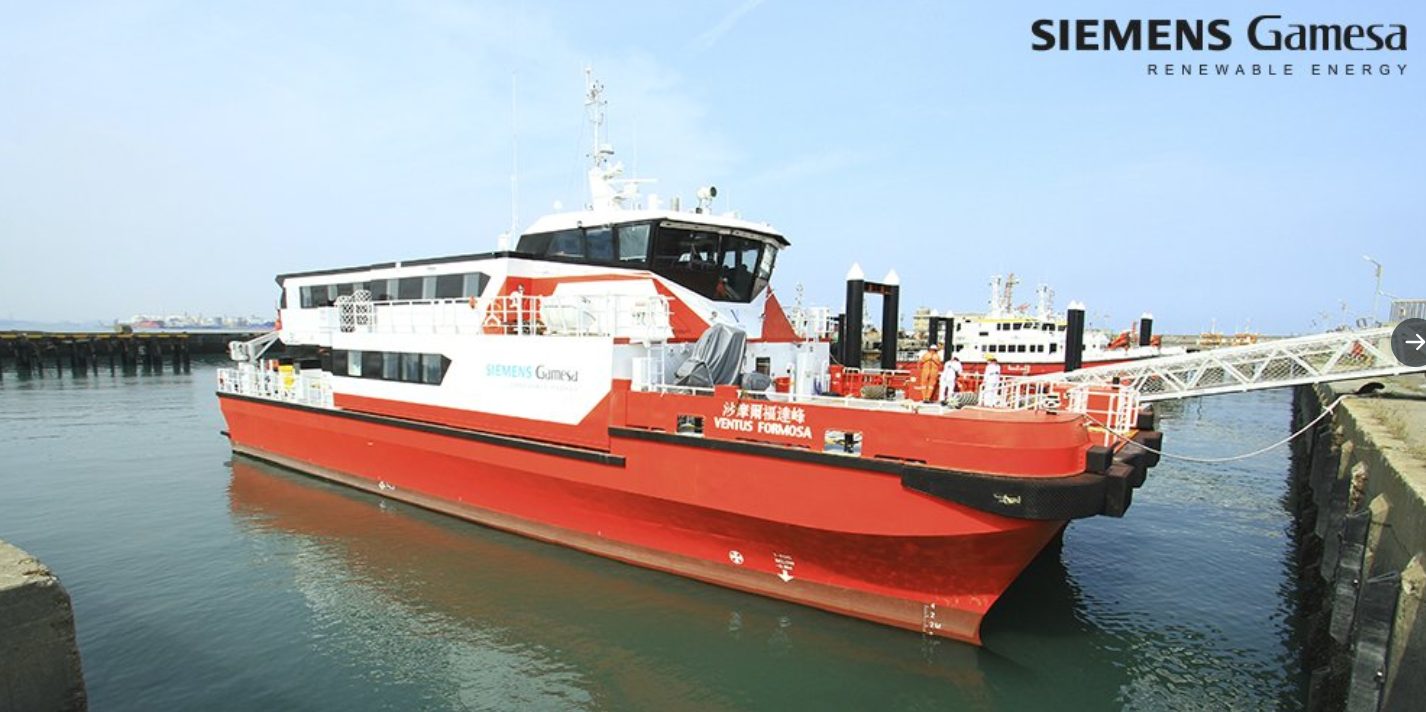 The 35-metre Ventus Formosa will operate from Taichung. The vessel will support Siemens Gamesa's full service agreement for the Formosa 1 offshore wind project.
Penguin International built the SATV at its shipyard in Singapore and delivered it at the beginning of March.
Ventus Formosa can accommodate up to twelve technicians and stay offshore for at least a week without the need for port calls.
Ventus Marine, a joint venture between PSA Marine and Ta Tong Marine Group, is the owner of the SATV.
The 128MW Formosa 1 wind farm consists of the 8MW Formosa 1 Phase 1, inaugurated in May 2017, and the 120MW Formosa 1 Phase 2 which was officially commissioned in November.
The wind farm comprises two Siemens Gamesa 4 MW wind turbines and 20 Siemens Gamesa 6 MW units. It is the first operating, commercial-scale offshore wind farm in Taiwan.