Sing Da Marine Opens Jacket Foundation Plant in Taiwan
Sing Da Marine Structure Corp has opened a manufacturing plant for wind turbine jacket foundations at the Sing Da Harbour in Kaohsiung, Taiwan.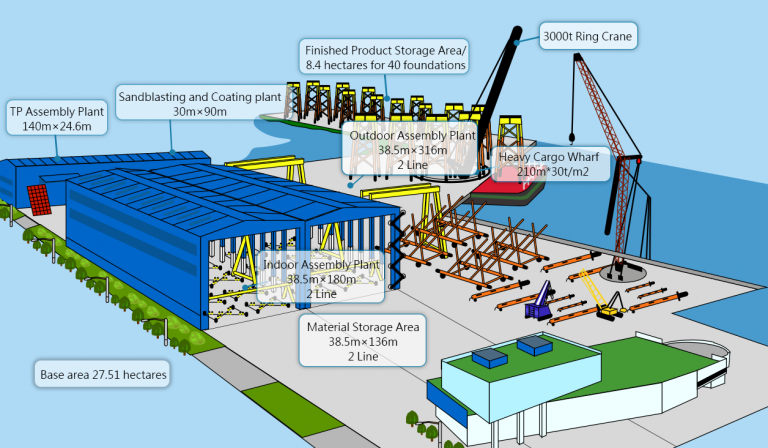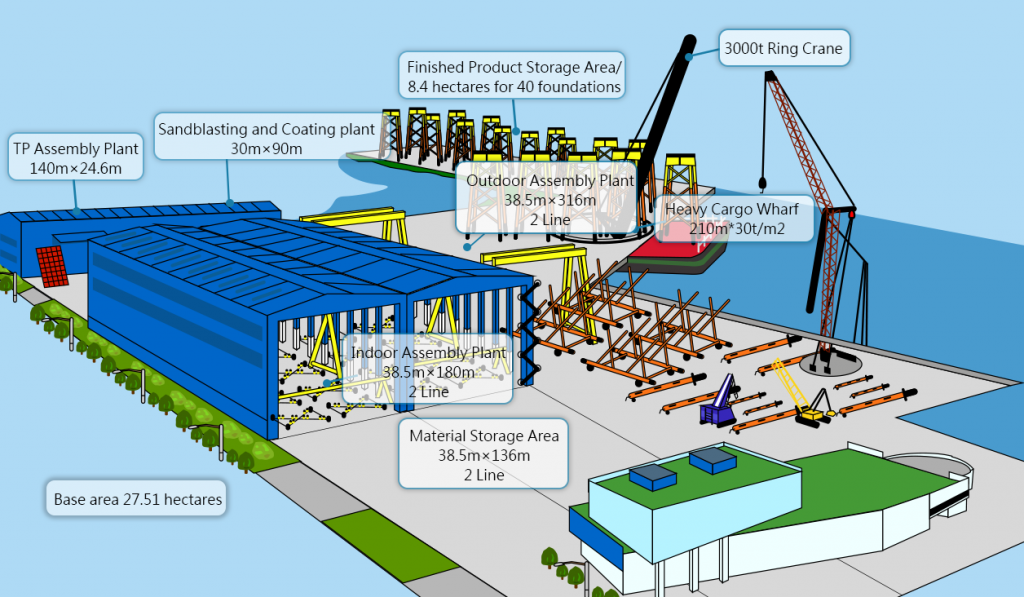 Covering an area of 27 hectares, the plant is the first of its kind in Taiwan.
The first jacket foundations are expected to roll off the production line in June 2020, local media reported the company as saying.
The mass production is expected to start in the third quarter of 2020. The factory will have an expected annual output of up to 50 jackets.
Back in November 2018, Sing Da Marine and Ørsted signed a contract for the delivery of 56 jacket foundations for the 900MW Changhua 1&2a project.
The jackets are scheduled to be delivered throughout 2020 and 2021. 18 jacket foundations are planned to be delivered in 2020, local media cited the company's President Lu Wu-hsiung as saying.