OHT's New Heavy Lifter to Install Dogger Bank Foundations
Offshore Heavy Transport (OHT) has been selected as the preferred supplier for the installation of foundations at the Dogger Bank offshore wind project in the UK.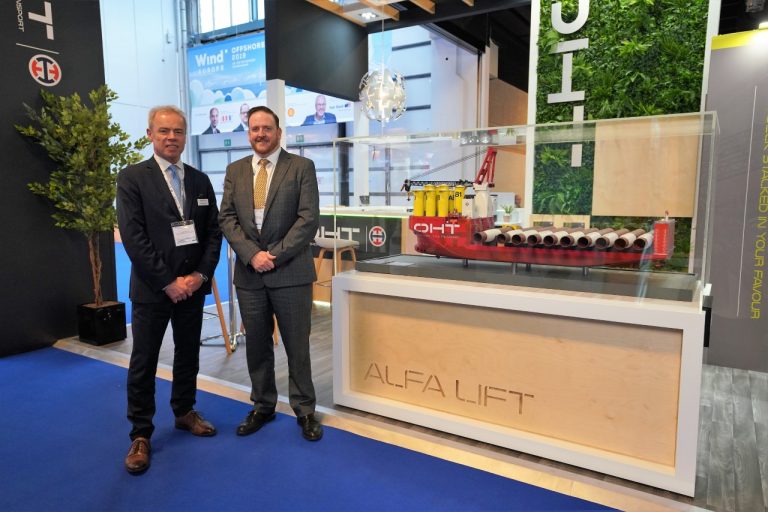 OHT's new semi-submersible wind farm foundation installation vessel Alfa Lift will be used for the transport and installation of monopile foundations and transition pieces at Dogger Bank's 1.2GW Creyke Beck A and 1.2GW Creyke Beck B wind farms.
Alfa Lift will carry 10 monopiles and transition pieces on deck per voyage, transporting them to the offshore site approximately 130km off the north-east coast of England and installing in water depths of up to 35m.
The work for Creyke Beck A and Creyke Beck B is expected to be performed between 2022 and 2024.
Jan De Nul's new jack-up vessel Voltaire is in charge of transporting and installing the world's largest offshore wind turbines, GE's Haliade-X 12-MW, at the 3.6GW Dogger Bank.
"Dogger Bank Wind Farms is paving the way for future offshore wind developments, not just in the UK but globally, by utilising some of the most innovative and efficient technology on the market, like the Alfa Lift vessel, and we are very pleased to have OHT working with us as we deliver this ground-breaking project," said Paul Cooley, SSE Renewables Director of Capital Projects.
Dogger Bank Wind Farms is a 50:50 joint venture between Equinor and SSE Renewables. The wind farm comprises three 1.2GW projects: Creyke Beck A, Creyke Beck B and Teesside A, which were successful in the UK's latest Contracts for Difference (CfD) Allocation Round.
Creyke Beck A and Creyke Beck B are now moving towards the final investment decision, expected in 2020.
SSE Renewables will lead the development and construction phases and Equinor will lead on operations once completed.