13 of the 32 Senvion 6.2M152 wind turbines have been installed on the 200MW Trianel Windpark Borkum II (TWBII) offshore wind farm in the German North Sea, Trianel GmbH said.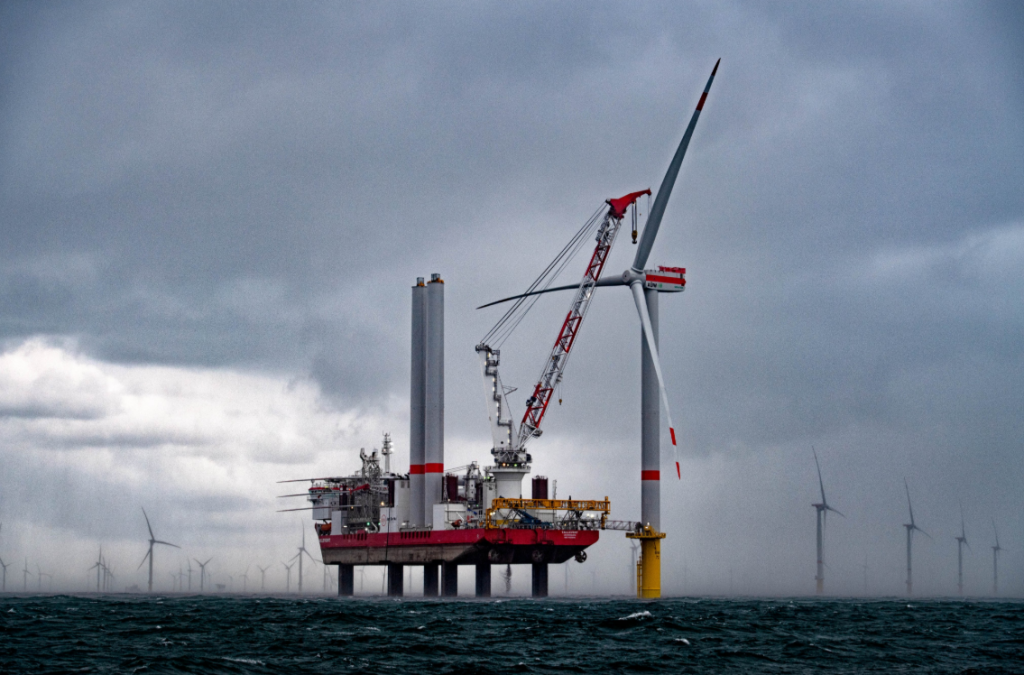 Eleven out of the thirteen turbines installed have been commissioned, according to Trianel.
The wind turbines are being loaded by Jan De Nul's jack-up Taillevent at Buss Terminal Eemshaven and installed at the site some 40 kilometres north of the island of Borkum.
Senvion delivered the 32nd and final wind turbine for the project earlier this week.
As previously reported, Senvion filed for bankruptcy in April 2019. To ensure the production of the turbines at Senvion's plant in Bremerhaven is completed, TWB II and Senvion signed a continuation agreement covering the completion of the 32 turbines and other support during installation and commissioning of the units.
"We are pleased that we have reached this important milestone in cooperation with Senvion and the production staff in Bremerhaven despite the difficult situation," said Klaus Horstick, Commercial Director of Trianel Windkraftwerk Borkum II GmbH & Co. KG.
Trianel Windpark Borkum II, the developer of the project, is owned by EWE AG with a share of 37.5 percent, and a joint venture of the power utility of the city of Zurich with 24.51 percent.
The Stadtwerke-Kooperation Trianel together with 17 municipal utilities from Germany holds a share of 37.99 percent.
Related news
List of related news articles