Huisman Receives Crane Order from Boskalis
Huisman has received an order from Boskalis to deliver an offshore mast crane (OMC) for its crane vessel Bokalift 2.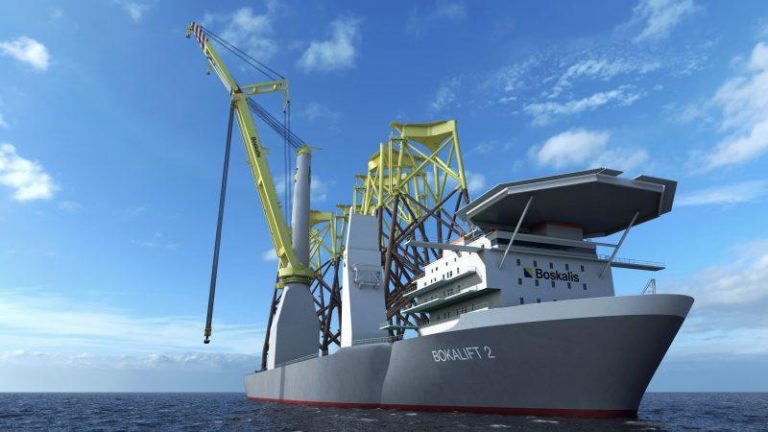 With a lifting capacity of 4,000mt at 100m above deck, this crane is capable of lifting jackets for wind turbines off the deck of the vessel, Huisman said.
According to the company, a fly jib allows the lifting of smaller components up to a height of 125m above deck.
The configuration of the hoisting tackles is said to allow the crane to be capable of lifting large jackets and of upending long monopiles from a horizontal to vertical position.
At the end of October, Boskalis revealed it is planning to convert an existing hull to create the crane vessel Bokalift 2 for deployment at Copenhagen Infrastructure Partners' (CIP) Changfang and Xidao offshore wind farms in Taiwan.
The announcement came after Boskalis and Hwa Chi Construction Co established a joint venture in July to transport and install 62 jacket foundations and the accompanying 186 pin piles at the projects.