Northwester 2 Substation Takes Off
The offshore substation built for the Northwester 2 offshore wind farm has left Bladt Industries' facility in Aalborg, Denmark, and is on its way towards the project site in Belgium.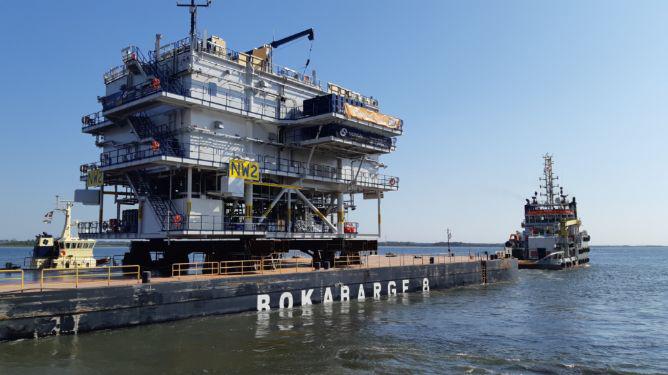 Bladt designed, built and assembled the substation with its partners Semco Maritime and ISC under a contract won in May last year.
The 235t transformer was installed on the offshore substation in April by using three cranes.
"Together with Bladt Industries A/S, we have done this many times before and therefore we know exactly what it takes to get ready for sail-away. I am extremely proud of the entire project crew and this amazing team effort!," said Semco Maritime's Project Manager Kasper Thomsen.
Northwester 2, currently under construction some 50km north-west of Oostende, will comprise 23 MHI Vestas 164-9.5MW turbines. The 219MW offshore wind farm is scheduled for commissioning in 2020.
---
NOTE: The article was updated on 27 August.