Transformer Lands on Northwester 2 Substation Topside
Bladt Industries has installed the transformer on the offshore substation built for the Northwester 2 offshore wind farm in Belgium.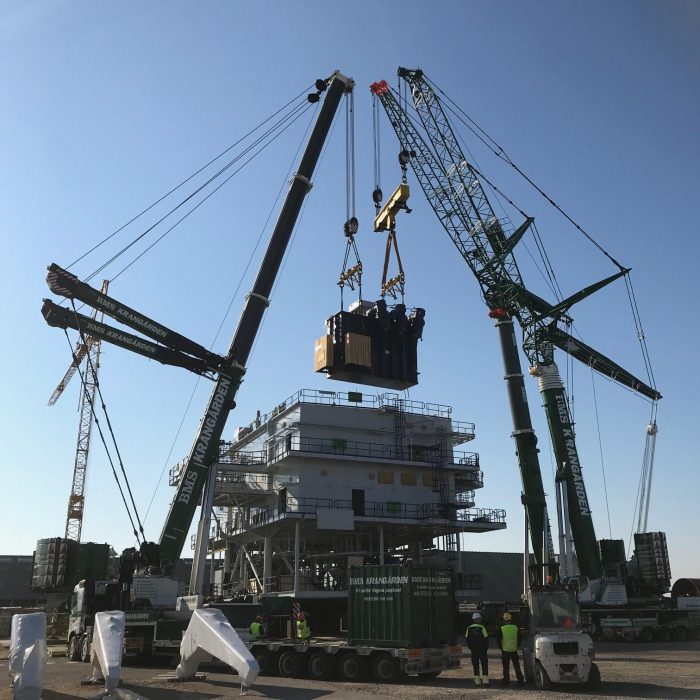 According to the Danish company, three cranes were necessary for the installation of the 235t transformer on the substation.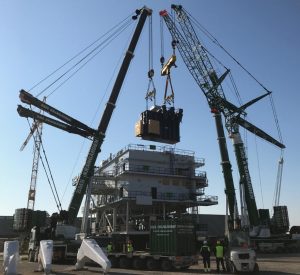 To remind, the substation topside began its journey towards Bladt's premises in Aalborg from Mostostal Pomorze in Poland in mid-April.
Bladt is responsible for designing, building and installing the substation, as well as for monopile foundations which will house the turbines and the topside.
The 219MW Northwester 2 wind farm will comprise 23 MHI Vestas 164-9.5MW turbines located some 50km north-west of Oostende in the Belgian North Sea.
Offshore construction is expected to start in June this year, with commissioning expected in 2020.