Fugro Wins New Offshore Wind Contracts, Reports Revenue Growth
Fugro has secured contracts to conduct surveys at EDF's Neart na Gaoithe offshore wind farm in the UK and Ørsted's Greater Changhua project in Taiwan.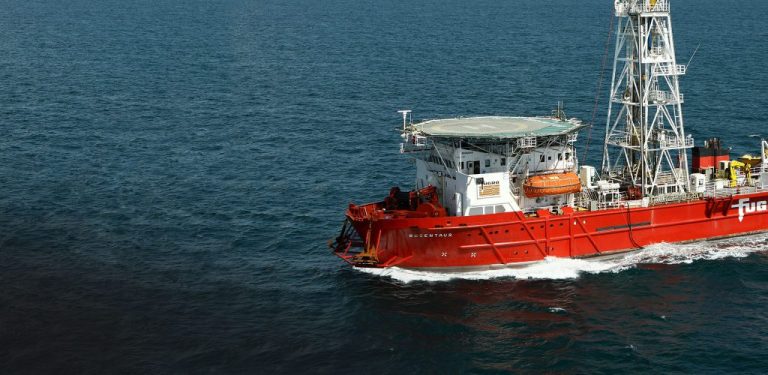 Under the deals, Fugro will carry out multiple unexploded ordnance surveys at Neart na Gaoithe and a geotechnical survey at Greater Changhua, according to the company's latest financial report.
Fugro reported a 5.7% increase in revenue in the first six months of 2019, to EUR 796.9 million, said to be mainly driven by offshore wind and oil & gas markets.
The company stated that the growth was fully related to site characterization, as a result of particularly strong growth of offshore wind farm developments coupled with increasing activity levels in offshore oil and gas.
The rise in revenue was especially strong in the U.S., with high offshore wind activity levels. Backlog was slightly up, as large increases in offshore wind farm projects and the land business lines were offset by a drop in marine asset integrity, Fugro said.
Overall, Fugro saw an increase in EBIT margin to 2.9% in the first half of the year, compared to 0.1% from the same period last year, said to be due to significantly higher offshore work volumes and better pricing.
"I am pleased to report a strong improvement in our marine activities, in particular for offshore wind developments and hydrography," said Mark Heine, CEO. "In line with our Path to Profitable Growth strategy, we are increasingly focusing on activities with better margins, improving the quality of our backlog."
The 450MW Neart na Gaoithe wind farm will comprise up to 54 turbines scheduled for commissioning by 2023.
Ørsted's Greater Changhua wind sites have a total potential capacity of 2.4GW. The Changhua 1 & 2 wind farms will be the first to enter offshore construction in 2021 and will feature 112 Siemens Gamesa 8MW turbines.