Formosa 1 Service Fleet Under Construction
The construction of a Service Accommodation Transfer Vessel (SATV) and a Crew Transfer Vessel (CTV) which will service the Formosa 1 wind farm in Taiwan is well underway, BMT, the designer of the vessels, said.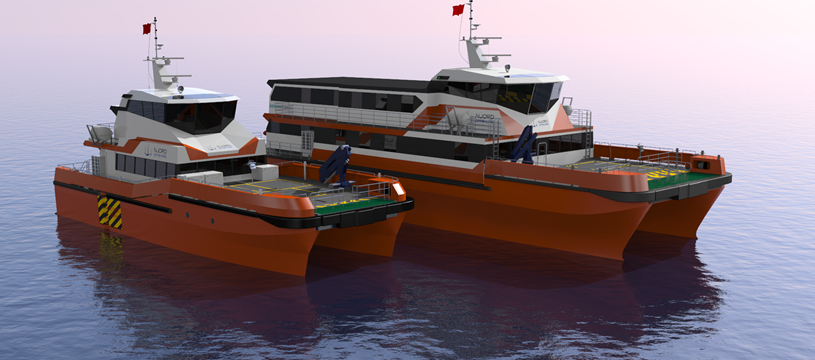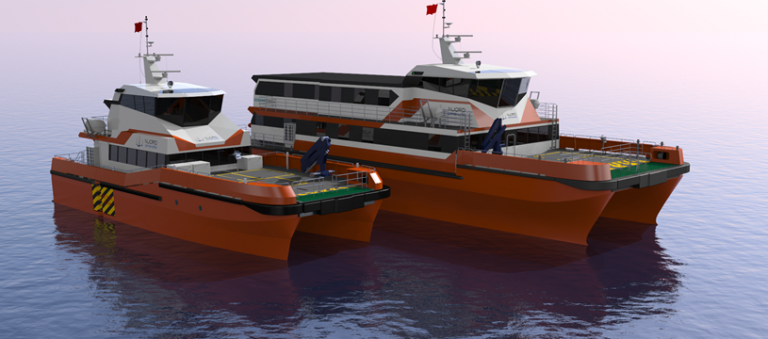 BMT has partnered with the Singapore-based Penguin Shipyard International (PSI) for the 36m SATV and the 26m CTV. The keel laying ceremony for the SATV was held back in March.
Powered by twin MTU 16V2000 engines that are coupled to a Servogear CPP propulsion system, the new 36m SATV will travel at a high speed of 19 knots and cruise at a speed of 16 knots, with a deadweight capacity of 65 tonnes.
Both of these new designs have been commissioned by Njord Offshore and PSA Marine (PTE) who will use the SATV and CTV to service offshore turbines on the Formosa 1.
The 128MW Formosa 1 wind farm is located some six kilometres off the Miaoli district. The 8MW Formosa 1 Phase 1 has been in operation since May 2017. The 120MW Formosa 1 Phase 2 has just entered the construction phase and is expected to be completed by the end of the year and fully operational in 2020.
Photo: BMT