Bladt Closes Horns Rev 3 Chapter
Bladt Industries has shipped off the last four transition pieces built for Vattenfall's Horns Rev 3 offshore wind farm.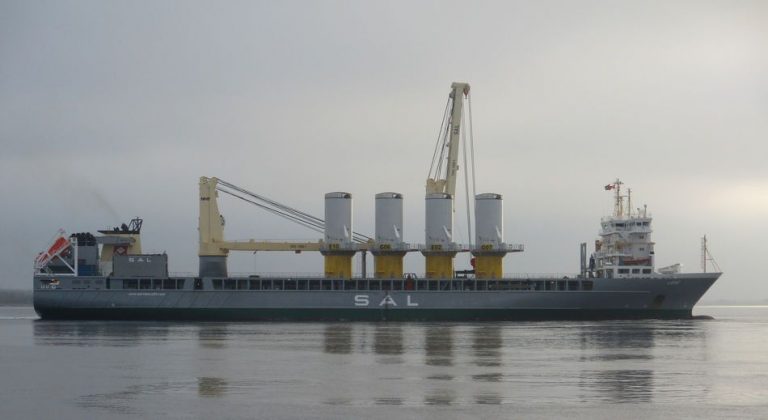 The TPs were lifted onto a SAL vessel and left the site in Aalborg, Denmark, last week.
In the first quarter of 2018, Bladt Industries won an order for the outfitting of 24 TPs for the 406.7MW Horns Rev 3, which is to become Denmark's largest offshore wind farm.
Each of the 24 TPs weighs approximately 500 tonnes and has a diameter of up to 6.5 metres and a length of 32 metres. They are being installed by Jan De Nul's installation vessel Vole au vent.
Horns Rev 3 is located in the North Sea outside the western part of Denmark.
The wind farm will comprise 49 MHI Vestas 8.3MW turbines installed on monopile foundations. The full commissioning is scheduled for 2020.