Senvion Picks Orange Blue Terminal for Trianel Borkum II Base
The Orange Blue Terminal in Eemshaven and the wind turbine manufacturer Senvion have signed an agreement for services related to the Trianel Windpark Borkum II offshore wind project.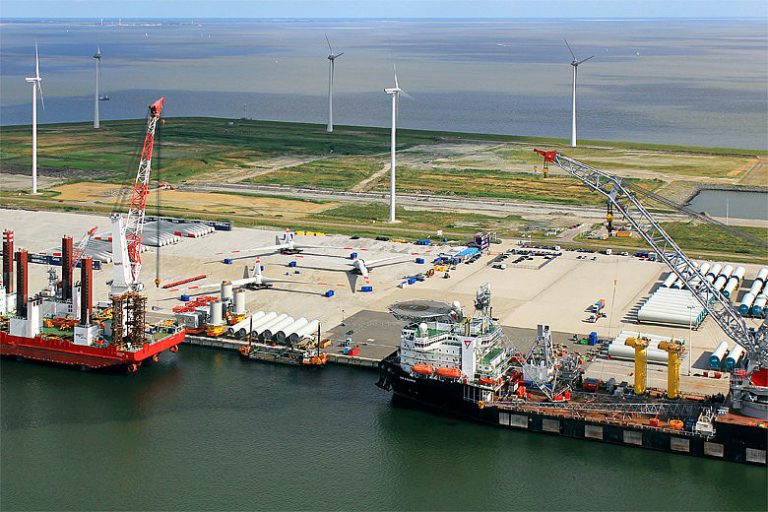 As part of this project, Buss Offshore Solutions will take care of all services upstream of and at the Dutch terminal: from planning, transport and interim storage on the terminal premises to pre-assembly and subsequent just-in-time delivery of the components to the quayside, ready for load-out. The planning phase should be completed before the end of the year.
From spring 2019, a total of 32 Senvion 6.2M152 wind turbines – consisting of approximately 75-meter-long type RE74.4 rotor blades, 64 tower segments and 32 nacelles – are to be transported successively to the Orange Blue Terminal.
"We have just completed the wind farm project Merkur. Now we look forward to our next project Trianel Windpark Borkum II, which, like every one of these major projects, will pose new challenges for us. Even after fourteen successfully completed wind farm projects, it remains an exciting task that we are highly motivated to face," said Martin Schulz, Managing Director of Buss Offshore Solutions.
The 200MW Trianel Windpark Borkum II, expected to be constructed by autumn 2019, covers an area of 33 square kilometres in the North Sea around 45 kilometres to the north of the German coast.