First Monopile In at Trianel Windpark Borkum II
Seaway Heavy Lifting's (SHL) vessel Stanislav Yudin has installed the first monopile at the Trianel Windpark Borkum II (TWB II) in Germany.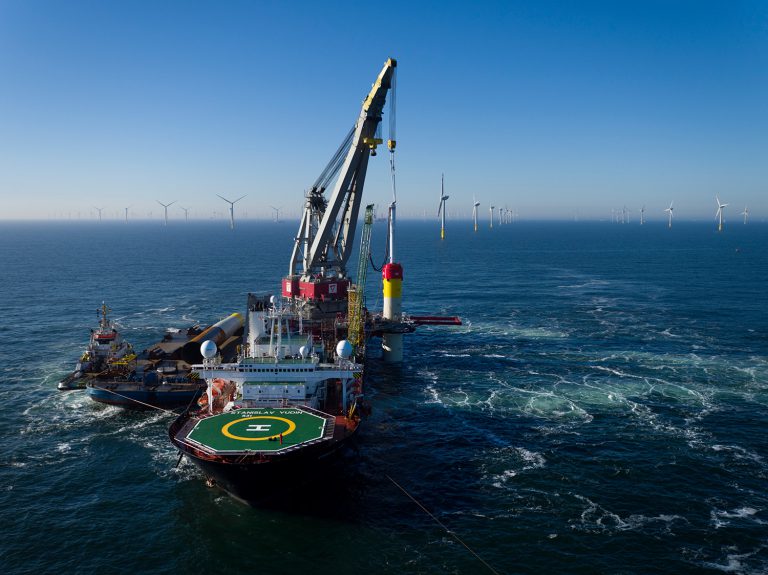 The monopiles, weighing up to 900 tonnes, and their corresponding 300-tonne transition pieces are transported on barges from Nordenham to the construction site.
The 73 meters long monopiles are driven about 30 meters deep into the seabed with a hydraulic hammer and about 4,000 pile driving strokes. The transition pieces are then bolted to them with 120 screws.
The 200MW wind farm will comprise 32 Senvion 6.2M152 turbines, which are expected to be commissioned by the end of 2019.
TWBII is owned by EWE AG with a share of 37.5 percent and a joint venture of the power utility of the city of Zurich with 24.51 percent. The Stadtwerke-Kooperation Trianel together with 17 municipal utilities from Germany hold a share of 37.99 percent.
The total investment for the TWB II offshore wind farm amounts to around EUR 800 million.