Siemens Gamesa 8MW Wind Turbines to Spin Offshore Taiwan
Siemens Gamesa Renewable Energy has signed a preferred supplier agreement with wpd offshore for the 640MW Yunlin offshore wind project in Taiwan.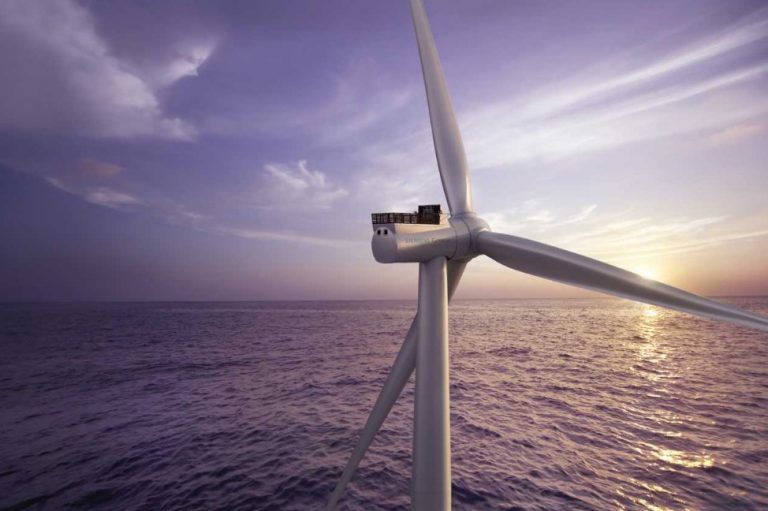 The agreement is subject to final contract and will remain valid until July 2019.
It was signed based on the use of 80 units of Siemens Gamesa's latest offshore wind turbine, the SG 8.0-167 DD, including a 15-year long-term service agreement.
Construction will start in 2019, with turbine installation beginning in 2020.
"We are delighted to have been selected by wpd and glad to confirm today that our cutting edge offshore wind turbine, the SG 8.0-167, is ready for the Taiwanese market from 2020. We look forward to this preferred supplier agreement soon becoming a confirmed order," said Andreas Nauen, Offshore CEO at Siemens Gamesa Renewable Energy.
The Yunlin project is expected to reach financial close at the end of 2018. Van Oord is in charge of providing and installing the wind farm's monopile foundations.
Niels Steenberg, Siemens Gamesa's General Manager Offshore for the APAC region, said: "As the first large scale project in the APAC region it will play a crucial role in the development of the offshore wind industry in Taiwan. Today, we are closely working with wpd to meet the targeted timeline, and ensure required infrastructure will be in place for successful implementation."
With a target of 520MW installed by 2020, and a capacity of 3.8GW  for offshore wind projects in the first round of its grid allocation mechanism, the Taiwanese government has sent strong signals to establish an offshore industry starting in 2020. To support this goal, Siemens Gamesa has already signed several Memoranda of Understanding with local partners.
"We place great value in joining forces to help achieve the government's targets. With the intensified cooperation of SGRE with our long-standing customer wpd, strong partners are now driving the implementation of an early utility-scale offshore project forward," said Nauen.
"Further work we are doing with separate MoU partners including Taiwan International Ports Corporation, Yeong Guan Energy Technology Group, and Swancor Holdings Co. are all aimed developing the Taiwanese offshore wind industry."