Taiwan Selects Eleven Offshore Wind Projects
Taiwan's Ministry of Economic Affairs (MOEA) has awarded grid capacity to eleven offshore wind projects under the first process of its kind in Taiwan.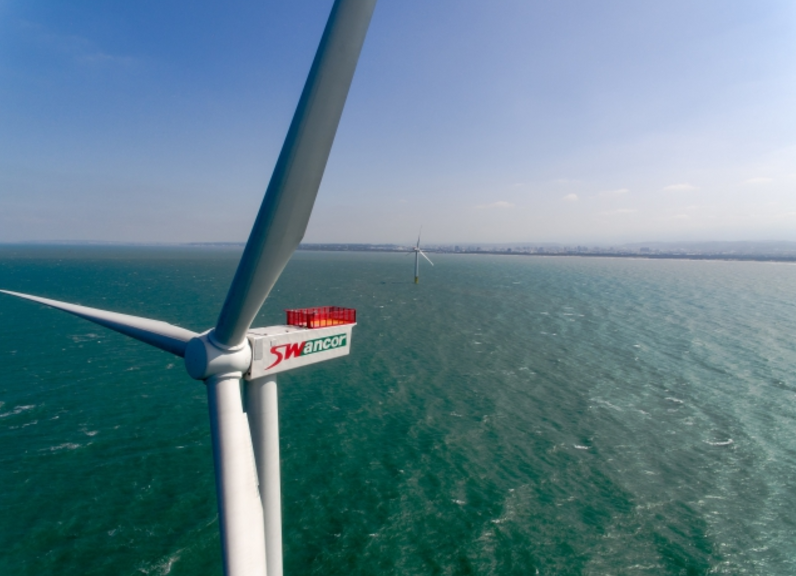 The Ministry informed on 30 April that it had awarded a total of 3,836MW of grid connection capacity to eleven offshore wind farms proposed by seven developers.
Of this, 738MW will be completed by 2020, with 3,098MW to be set up between 2021 and 2025. For 2020, 500MW were planned to be added, however, an additional 238MW was allocated after a thorough review of the planning sites and applications, resulting in a total capacity of 738MW approved to go online in 2020.
The table of projects released by the Ministry shows twelve projects that were reviewed, of which Ørsted's Greater Changhua North East site is listed as not getting an approval in this procedure.
In some two years, Taiwan will see the first phase (360MW) of wpd's Yunlin project (totalling 708MW) and Swancor/Macquarie's 378MW Formosa 2.
Approved to come online between 2021 and 2025 are wpd's Yunlin II phase (348MW) and 350MW Taoyuan, Ørsted's 605.2MW Greater Changhua South East and 294.8MW Greater Changhua South West, Copenhagen Infrastructure Partners' (CIP) 552MW ChungFang and 48MW Xidao, China Steel Corporation/CIP's 300MW Chungnan, Taiwan Power Company's (Taipower) 300MW second phase of Changhua project, and Yushan Energy/Northland Power's 300MW Hai Long 2 offshore wind farm.
Aside from the FiT contracts awarded through this process, two projects have already been approved to come online in 2019/2020 as demonstration projects preceding further, commercial developments: the 120MW second phase of Formosa 1, developed by a consortium comprising Swancor, Macquarie and Ørsted; and TPC's (Taipower) 110MW first phase of the Changhua project.
This sets Taiwan on track to adding 4,066MW of offshore wind by 2025.
---
To remind, at the beginning of 2018, nine developers had qualified for offshore environmental permits in Taiwan, offering 10.5GW of offshore wind capacity in total. They have been competing for 5.5GW of offshore wind contracts: 3.5GW being awarded through the feed-in-tariff (FIT) process – which resulted in 3.8GW awarded now – and the rest to be awarded through a tendering procedure expected to take place in May or early June.