First Lamprell-Produced EA1 Jackets Arrive in Vlissingen
First eight jackets built by Lamprell for the 714MW East Anglia ONE offshore wind farm have arrived at the BOW Terminal in Vlissingen, the Netherlands.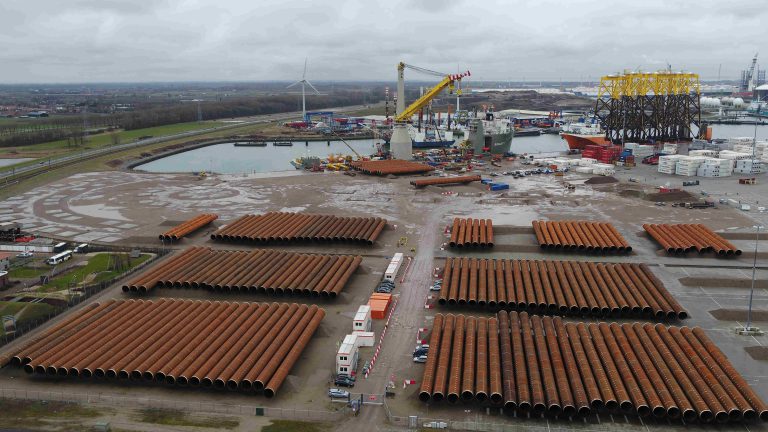 Lamprell sent off the foundations onboard Dockwise's vessel Mighty Servant from its Jebel Ali facility in Dubai, UAE, where the structures are being manufactured.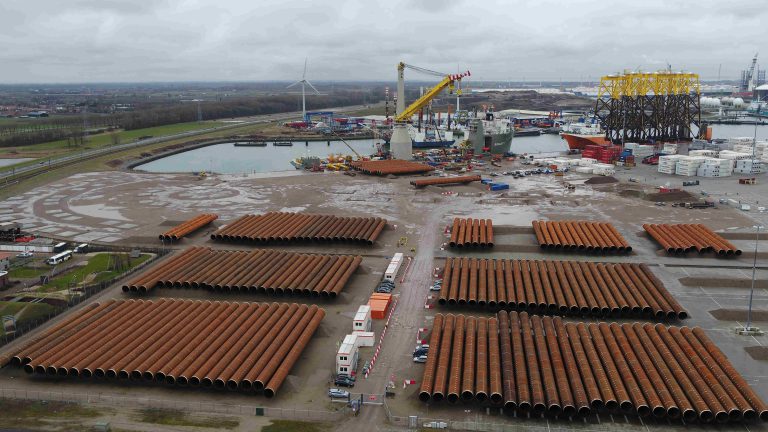 Mammoet is in charge of transporting the jackets to the storage location at the terminal.
Boskalis's new self-propelled DP2 crane vessel, the Bokalift 1, is also berthed at the BOW Terminal, preparing for the start of the installation at the site some 43km offshore Suffolk in the UK.
In addition to Bokalift 1, Seajacks will be in charge of installing the jackets with its vessel Seajacks Scylla, while Van Oord is responsible for logistics and transport to the marshaling port of Vlissingen.
Lamprell is providing 60 jacket foundations and accompanying piles for the project, with the remaining 42 jacket foundations being delivered by Spain's joint venture between Navantia and Windar.
In September last year, Lamprell awarded Dockwise, a wholly-owned subsidiary of Boskalis, with a contract to transport 36 jacket foundations from Jebel Ali to Vlissingen.
Developed by ScottishPower Renewables, the East Anglia ONE offshore wind farm will comprise 102 Siemens 7MW turbines scheduled for full commissioning in 2020.