Merkur OSS Topside to Marry Its Foundation Today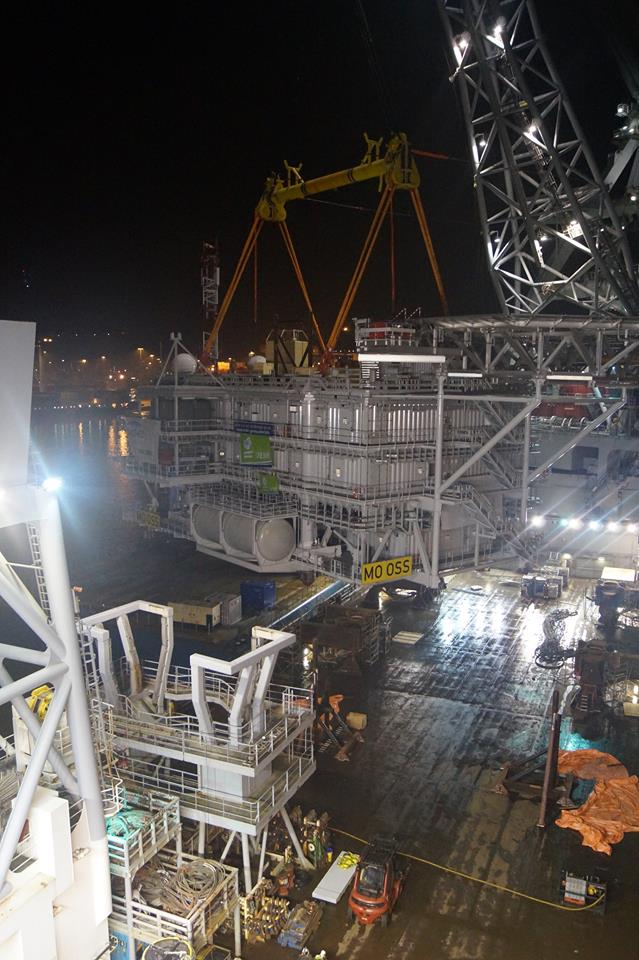 The 2,660t topside for the Merkur offshore substation was lifted yesterday, 11 January, from a transport barge to the Oleg Strashnov heavy lift vessel, which is expected to install it on its foundation today.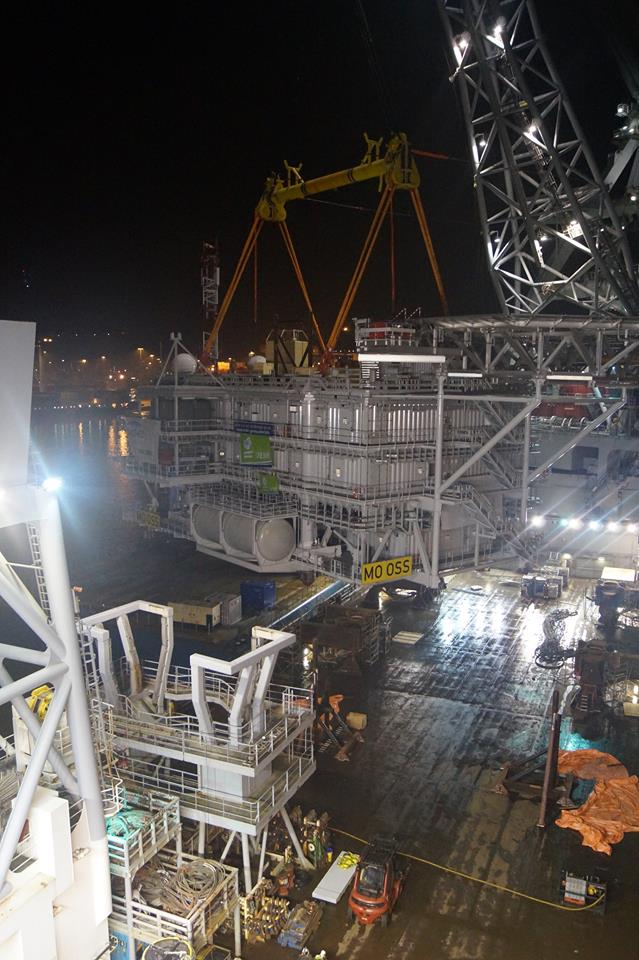 Seaway Heavy Lifting's Oleg Strashnov installed the substation's jacket foundation at the construction site in the German North Sea in October 2017, while the topside was loaded out at ENGIE Fabricom's yard in Hoboken, Belgium, in mid-December.
The joint venture between Engie Fabricom-Tractebel and Smulders/Iemants was awarded the contract for the offshore substation and associated jacket for the 396MW Merkur offshore wind project.
Oleg Strashnov has been working on jacket installation at the Beatrice offshore wind farm off Scotland, and was announced to leave this month and hand over the work to its sister vessel Stanislav Yudin.
Offshore WIND Staff