Oleg Strashnov Settles One Third of Beatrice Jackets
Seaway Heavy Lifting's (SHL) vessel Oleg Strashnov has installed one third of the jacket foundations at the 588MW Beatrice offshore wind farm located in the Outer Moray Firth off Scotland.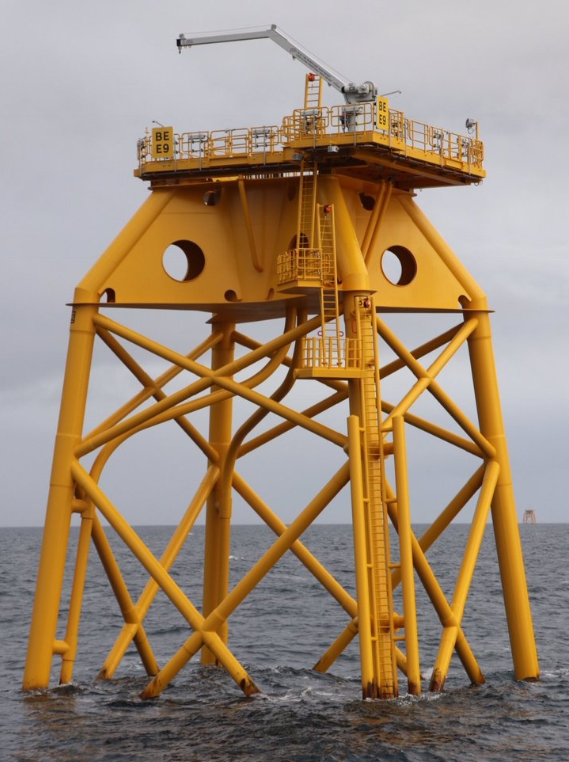 Oleg Strashnov left the Beatrice site in late September and returned to the job in November to continue the foundation installation works until the beginning of January 2018, when SHL's Stanislav Yudin will take over the installation.
Earlier this month, Stanislav Yudin installed the 86th and final four-pile set at the site, and is now ready to re-mobilise for jacket foundation installation.
The jackets are fabricated in Fife, Newcastle, Belgium and Denmark by BiFab (26), Smulders (28) and Bladt (30).
The Beatrice offshore wind farm will comprise 84 Siemens 7MW turbines and two offshore substations.
The first turbines are expected to be installed in summer 2018, with the wind farm scheduled for commissioning by the end of 2019.
Beatrice Offshore Windfarm Ltd (BOWL), the owner and developer of the wind farm, is a joint venture partnership between SSE (40%), Copenhagen Infrastructure Partners (35%) and Red Rock Power Ltd. (25%).