GeoSea Installs Rentel OSS Foundation
The foundation for the offshore substation (OSS) at Belgian Rentel offshore wind farm was installed at the project site last week, STX Europe Offshore Energy reported yesterday, 26 September.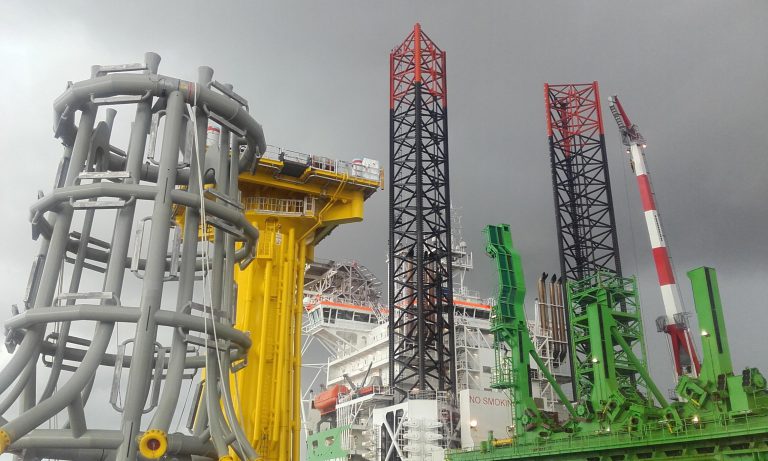 The work was carried out by GeoSea's vessel Innovation, which is currently installing the wind turbine foundations at the Rentel site, located some 40km off the coast of Ostend.
The vessel first installed the substation's 1,050-tonne monopile, followed by 240-tonne J-tube cage and the 750-tonne transition piece.
The topside is still under construction at STX yard in Saint-Nazaire, France, and will be installed at the start of 2018.
Rentel NV awarded an EPCI contract for the offshore substation to STX in March 2016. The contract covers the design, fabrication, transport, offshore installation and commissioning of a monopile foundation and topside, including high voltage and ancillary equipment.
Earlier this month, it was reported that Innovation had installed 30 wind turbine foundations at the Rentel offshore wind site, while Smulders had sent off the last two out of the 42 transition pieces from its fabrication yard in Hoboken, Belgium.
The 309MW offshore wind farm will comprise 42 Siemens D7 type wind turbines, each with an individual installed capacity of 7.35MW.
The first power is scheduled to be delivered to the Belgian grid by mid-2018, with the entire wind farm planned to become fully operational by the end of 2018.