Wikinger Substation Stands in the Baltic Sea
The offshore substation Andalucía, built for Iberdrola's 350MW Wikinger offshore wind farm, has been installed in the German zone of the Baltic Sea.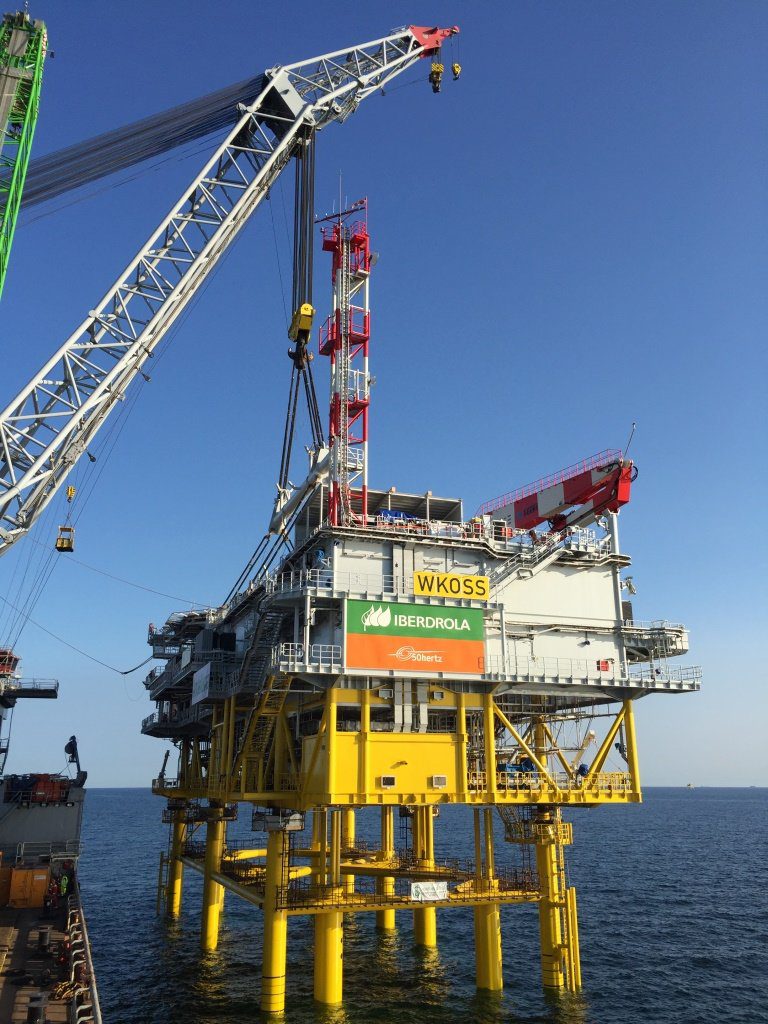 The 4,550 tonne offshore substation, built by Navantia at the Puerto Real shipyard, departed from Cadiz, Southern Spain, mid-August.
Andalucía is the first offshore substation to include two topsides, as it will also be used by 50Hertz, the electricity system operator in this region of Germany, to support further offshore wind developments.
It is also the first offshore substation designed using a six-legged pre-piled jacket.
When it reached the location, the six-legged jacket was set on to the foundation piles previously driven into the sea floor. The jacket and the piles were then secured together with special concrete. After the concrete hardened, the two topsides were installed on the jacket and fixed in place. For the installation work of the three transformer platform components, the special crane ship, Oleg Stashnov, spent less than week at the worksite.
After the assembly of the topside was completed, the offshore transformer platform components were commissioned for service. At the same time the cables were laid for the 50Hertz grid connection and the internal cabling taking power from the wind turbines.
The power generated by the Wikinger wind turbines will be collected on the transformer platform and stepped up from 33 kilovolts to 220 kilovolts for transmission over the approximately 90-kilometre-long offshore cable to the 50Hertz Lubmin substation.
The Wikinger offshore wind farm will consist of 70 wind turbines, each with a capacity of 5 MW, at a site spanning an area of approximately 34 square kilometres.
The EUR 1.4 billion project is scheduled to go online at the end of 2017.