Bladt Loads Out Last Baltic 2 Jacket Foundation

Bladt Industries loaded out the last of 41 jacket foundations for EnBW Baltic 2 offshore wind farm yesterday.
After receiving the order, Bladt established a production site at Lindø Industrial Park where they created dedicated production line for serial production of jacket foundations.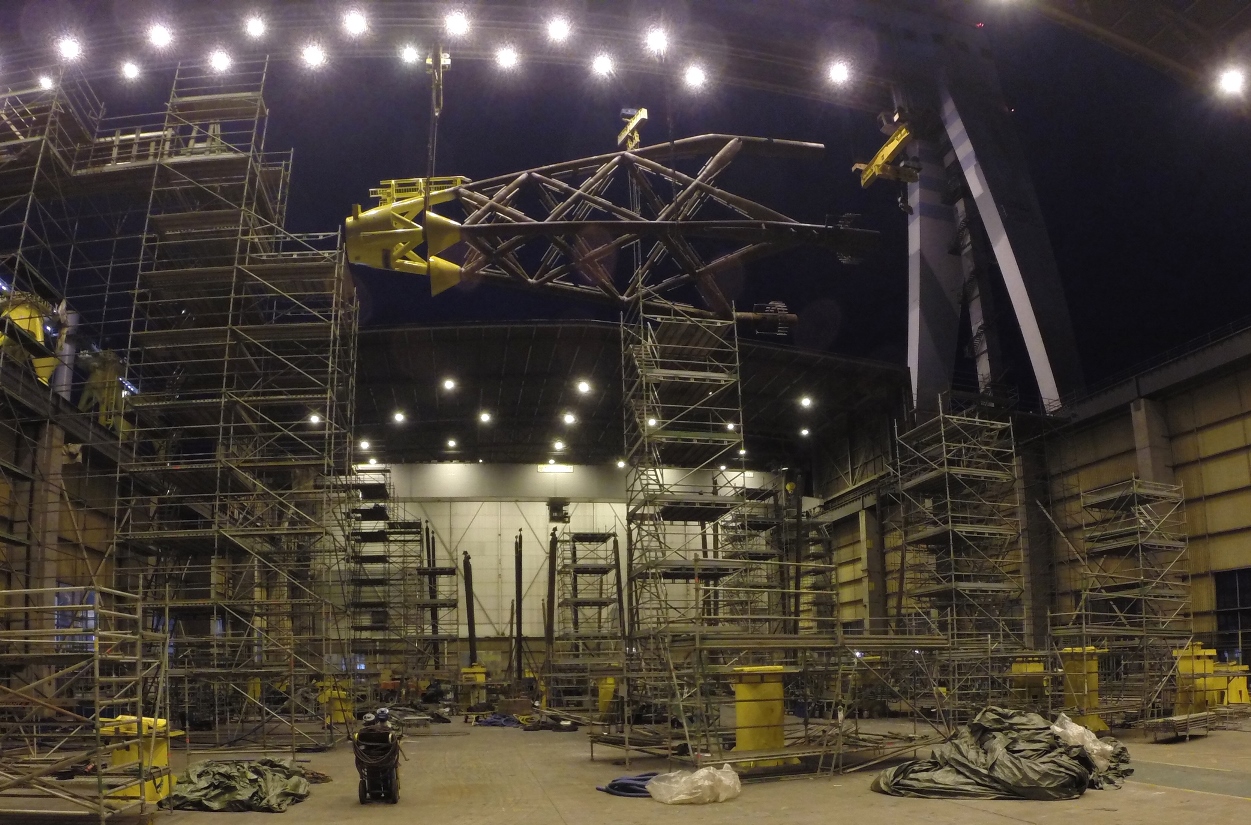 The first jacket was manufactured in May last year, after which it took the company around eight months to complete the order.
Located around 32 kilometers north of Ruegen Island in the German Baltic Sea the wind farm consists of 80 wind turbines of 3.6 MW each.
Due to soil conditions and water depths, 41 turbines will be installed on tripod jackets while 39 wind turbines will use monopile foundations.
After it is completed, the 288MW wind farm will produce enough electricity to power around 340.000 households.
Offshore WIND Staff; Image: bladt