Baltic 2 Substation Sets Sail
The jacket foundation for the Baltic 2 wind farm substation was loaded on a special pontoon Offshore BHV 1 in  Labradorhafen Bremerhavener yesterday.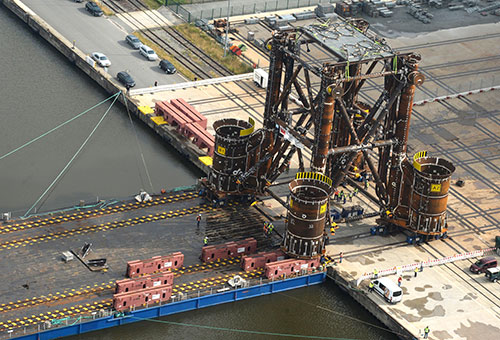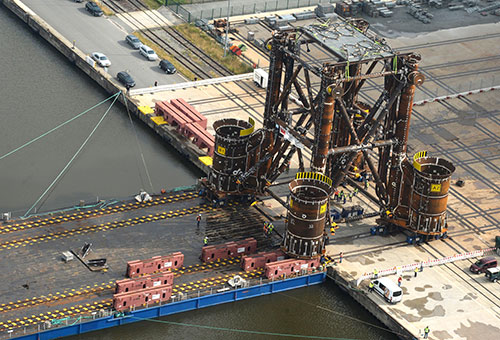 The 1,500-ton component will be shipped to Sassnitz, and from there it will sail to the construction site.
The wind farm consisting of 80 Siemens 3.6MW wind turbines is located 32km north of the island of Rügen.
Due to the water depth and a wide array of soil conditions, from fine sands to gravels and cobbles, 39 wind turbines will feature monopile foundation while the rest will be installed on jacket foundations.
After completion, the 288MW wind farm will be able to supply clean renewable power to around 340,000 households a year.
Offshore WIND staff, July 08, 2014; Image: blg