Boskalis Wins 'Large' Baltica 2 Cabling Contracts
Boskalis has been awarded contracts by PGE Polska Grupa Energetyczna and Ørsted for the transportation and installation of the export and array cables for the Baltica 2 offshore wind farm in Poland, classifying the contract value as "large", which for Boskalis means it is worth more than EUR 300 million.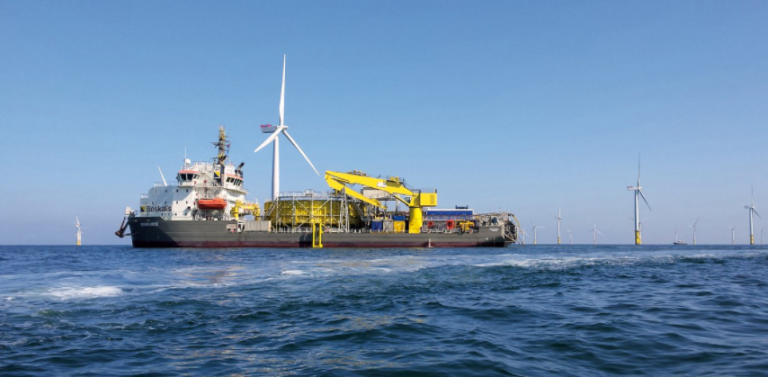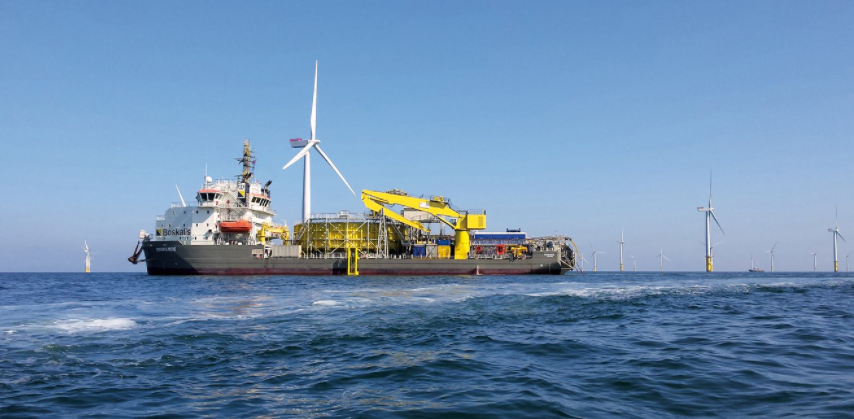 The project scope comprises the transportation and installation of 107 array cables with a total length of more than 150 kilometres in addition to four 275 kV export cables with a total combined length of nearly 300 kilometres.
Earlier, PGE and Ørsted signed contracts for the supply of marine export cables, which will be delivered by ZTT Submarine Cable & System and Hellenic Cables.
In addition to the laying of the export and array cables, Boskalis will carry out seabed preparation activities including the levelling of the seabed, pre-trenching, and the removal of boulders.
Upon completion of the cable installation activities, the Netherlands-headquartered company will protect and stabilise the cable protection systems (CPS) with the placement of rock.
Boskalis will deploy two cable-laying vessels, a construction support vessel, a subsea rock installation vessel, and a trailing suction hopper dredger. The cables will be installed in a pre-cut trench using the multi-mode Megalodon plough deployed from Boskalis' construction support vessel Falcon.
Preparatory works will commence in 2025 and the transport and installation activities are planned to start in 2027.
"We have completed the contracting of the most important components for the Baltica 2 stage, including the delivery of 107 turbines, as well as foundations and offshore substations," said Wojciech Dąbrowski, President of the Management Board of PGE Polska Grupa Energetyczna.
"Now we have moved on to the next phase related to contracting the installation services of particular components. The first effect is the signing of a contract for the installation of cables for the Baltica 2 project with a capacity of 1.5 GW."
YOU MIGHT ALSO LIKE
Subject to final investment decisions, Ørsted and PGE expect to complete the construction of the 1.5 GW Baltica 2 by the end of 2027, while the 1 GW Baltica 3 is expected to be fully operational by the end of the decade.
With a joint capacity of 2.5 GW, the Baltica 2 and Baltica 3 will create the Baltica Offshore Wind Farm.
The project will be developed in the Polish section of the Baltic Sea approximately 40 kilometres off the coast of Poland between Łeba and Ustka.
Last month, PGE and Ørsted were granted a new seabed area for the development of an offshore wind farm in the Polish Baltic Sea.
The 210 MW project, tentatively named Baltica 2+, is planned to be developed in the 45.E.1 area in the Baltic Sea, neighboring the 2.5 GW Baltica Offshore Wind Farm.

ADVERTISE ON OFFSHOREWIND.BIZ
Get in front of your target audience in one move! OffshoreWIND.biz is read by thousands of offshore wind professionals daily.
Follow offshoreWIND.biz on: