SeaTwirl Cleared to Install S2x Prototype Offshore Norway After Appeal Is Rejected
The Norwegian authority, Norges Vassdrags- og Energidirektorat (NVE), has rejected an appeal to overturn SeaTwirl's S2x concession in Norway. The decision can therefore no longer be appealed and SeaTwirl can now progress with the planning and installation of the S2x prototype.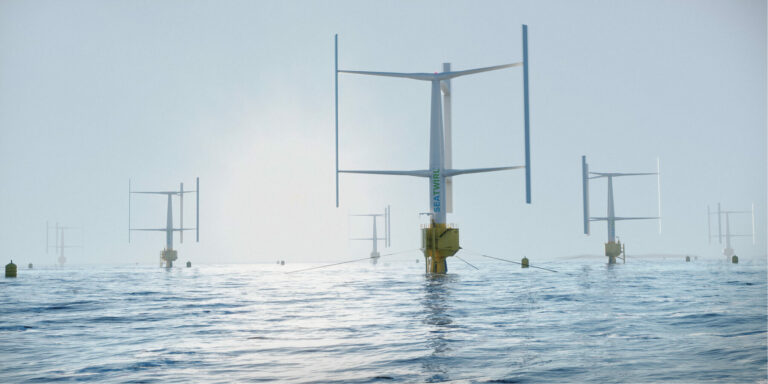 SeaTwirl was first awarded the concession together with Marin Energi Testsenter in late March 2022.
As indicated in the prospectus for the recent rights issue, an appeal was filed during the customary preparation period. That has now been rejected and the decision from 2022 has been confirmed by NVE and the Ministry of Oil and Energy.
"A long-awaited decision in a process that is always difficult to predict. The appeals process has created uncertainty around the schedule for S2x which is a capital-intensive project with long lead times. Our main focus is the commercialization of large turbines, SX, in floating wind farms. The outcome provides freedom to choose and plan the installation of S2x in the way that best supports that goal," said SeaTwirl's CEO Peter Laurits.
The location of the concession is in Boknafjorden, northeast of Lauplandsholmen, approximately 700 metres from the coast in water depths of up to 130 metres.
SeaTwirl selected the Norwegian shipyard, Westcon Yards, for the manufacture and offshore installation of the 1 MW S2x vertical-shafted floating wind turbine prototype.
Fabrication of the steel structures is planned at Westcon's shipyard in Florø, from where the structures will then be transported to Dommersnes Industrial Area for assembly and testing. The complete turbine will then be towed to the offshore site in Bokn municipality where it will be installed.
SeaTwirl's technology incorporates a floating vertical axis wind turbine (VAWTT) with a tower placed on an underwater structure, which consists of a buoyancy component and a keel at its lowest point.
The turbine has a height 55 metres above the water surface, with 80 metres of the platform being below sea surface.
The wind turbine is planned to be connected to an existing transformer station on land which has enough capacity to receive electricity produced by S2x. SeaTwirl said that Haugaland Kraft would buy the electricity produced by the turbine.
Follow offshoreWIND.biz on: